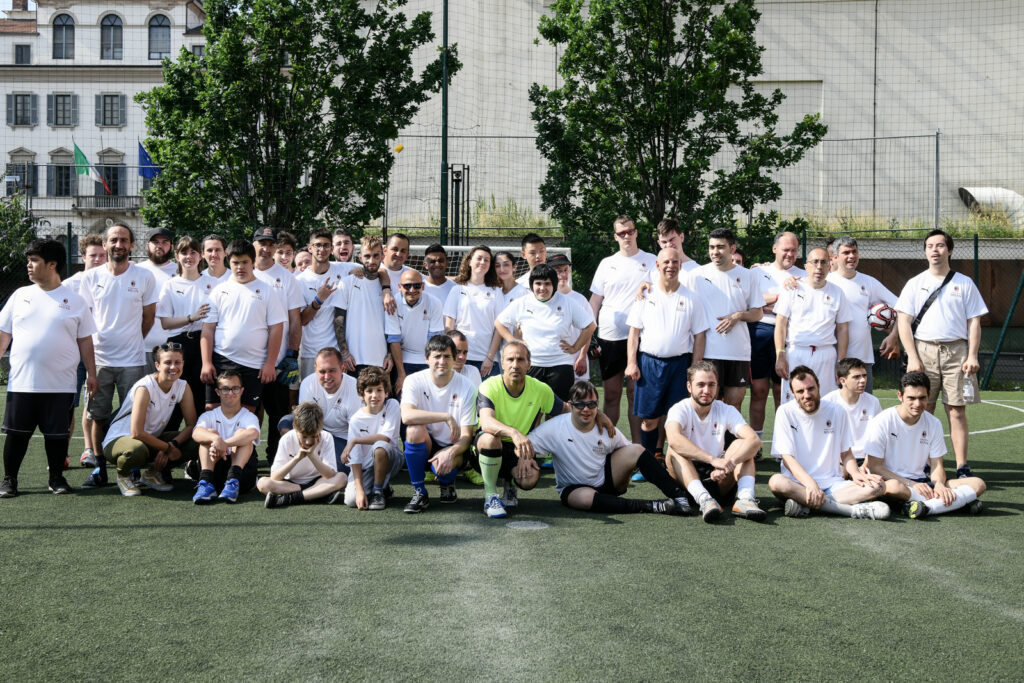 "The visually impaired football team of Real Eyes Sport will take the field with the ophthalmologists of the Sacco Hospital in Milan"
Today, 29 May at 6pm, in the extraordinary setting of the Centro Sportivo PlayMore! in via della Moscova 26 in Milan, the first edition of a trophy that already promises to be historic will take place.
The visually impaired 5-a-side football team of Real Eyes Sport will face, in a very special friendly match, the ophthalmologists of the Sacco Hospital in Milan. The match, sponsored by CSI Milan, will be possible thanks to the collaboration between Real Eyes Sport, PlayMore! and Fondazione Milan.
Organising a challenge between blind people and ophthalmologists is almost like teasing fate, but at the same time the initiative aims to generate culture among the specialists who deal with eye care. In the coming months Real Eyes Sport will be planning other initiatives to promote the practice of sport, with particular attention to the theme of inclusion.
Daniele Cassioli, president of Real Eyes Sport, explains: "Through this very special event, we hope that after a diagnosis of low vision, even a serious one, people will immediately have a chance to start life again through sport, and ophthalmologists can be an extremely effective outpost for spreading the culture of sport among people with visual impairments."
Luigi De Micco, president of PlayMore!, does not hide the enthusiasm of his staff: "Our sports centre has always been involved in inclusive activities to ensure that everyone has access to sport. Hosting an event with such a deep meaning makes the whole PlayMore! team proud and we are sure that this is only the beginning".
As soon as we heard about this initiative," says Massimo Achini, president of the CSI Milano Committee, "we thought that the presence of a referee, who is sighted by necessity, could be a small but great signal to underline how much the CSI believes in sport as a tool for getting young people out of their homes and also for conveying strong messages like this one: even those who are visually impaired can live their lives with absolute dignity, and the stories of the young people who will take to the field are the clearest testimony of this".
The desire is to propose more and more initiatives of this kind, with the aim of making five-a-side football, so widely practised by Italians, more popular among the blind.