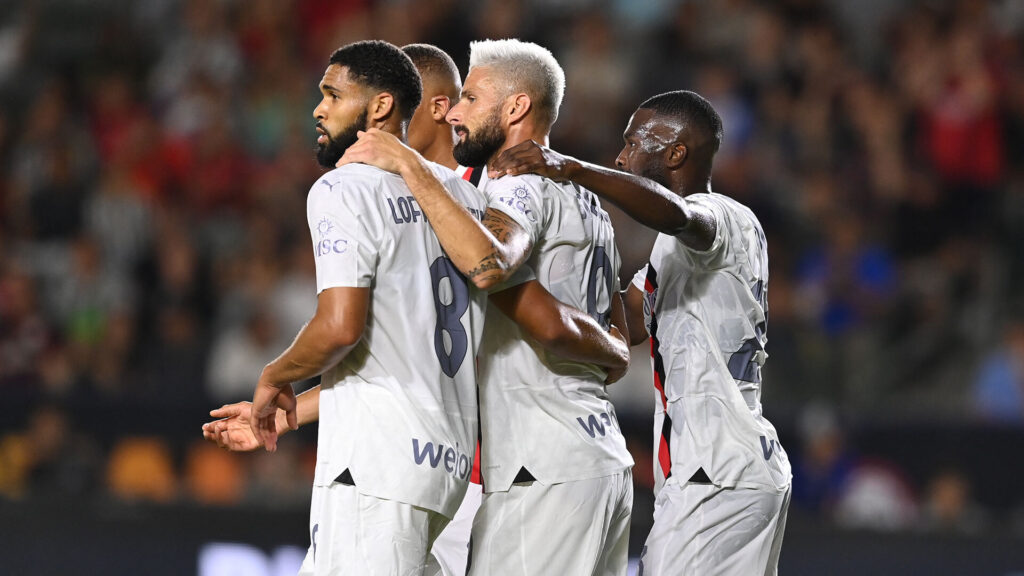 AC Milan and Monza will wear a dedicated jersey when they face each other
Tomorrow evening, AC Milan and Monza will face each other in the first edition of the 'Trofeo Silvio Berlusconi' ('Silvio Berlusconi Trophy') at the U-Power Stadium in Monza in front of about 17 thousand spectators. Kick-off is scheduled for 21:00 CEST, with the match set to be broadcast live on Canale5 in Italy and Mediaset Italia abroad.
The two teams will take to the pitch wearing jerseys with a special patch. These shirts will be put up for auction on matchwornshirt.com as early as the start of the game. The proceeds will then be donated to Fondazione Milan, which will allocate them to an emergency project in Emilia-Romagna to restore both a training and playing pitch for AC Solarolo, a club with approximately 100 registered players, including 80 youngsters in its Youth Sector.
Fondazione Milan promotes access to sports for boys and girls of all ages and at all levels. The initative dedicated to AC Solarolo aims to restore a bit of normality to young sportspeople in Emilia-Romagna, who have experienced difficult weeks recently following the floods that hit the region in May.
"The 'Trofeo Silvio Berlusconi' is a fitting tribute to Silvio, who always loved the Rossoneri colours," said Paolo Scaroni, AC Milan Chairman. "Through his passion and determination, he helped build what has become a legendary Club in world football. I'd like to thank Monza for joining in with the fundraising efforts for Fondazione Milan's project in Emilia-Romagna. It is a generous and supportive gesture for young people, one which President Berlusconi would have appreciated and welcomed."
"Silvio Berlusconi is a crucial part of AC Milan and Monza's history, and the creation of the 'Trofeo Silvio Berlusconi' is thus a natural step: we could only celebrate and remember our beloved President in this way," said Adriano Galliani, deputy Vice President and CEO of AC Monza. "His love for these two teams, the ambition that drove him to bring them success, the passion to make them truly special: all this deserved to be honoured. The jerseys that the players will wear during the first edition of the trophy will remain in the history books, and we hope that, together with the support of Fondazione Milan, they can help youngsters in Emilia-Romagna to once again have the sports facilities they need to get back to playing and dreaming."