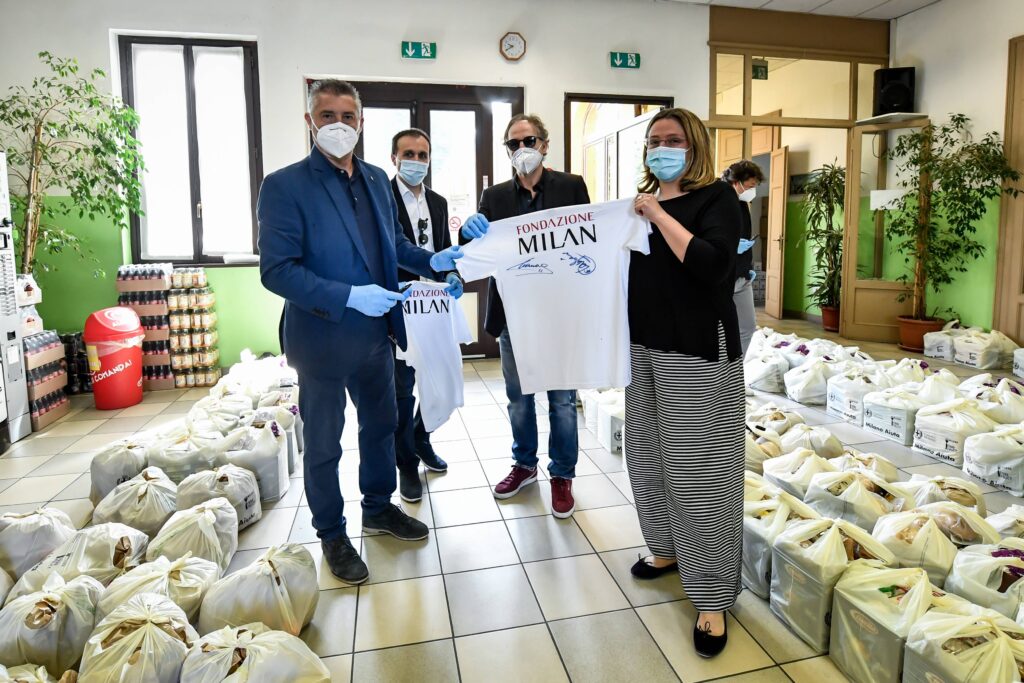 Fondazione Milan teams up with the Municipality of Milan to pursue the development of the Food Policy and is going to donate a new space in one of Milan's districts dedicated to the support of the population in difficulty to the Covid-19 emergency.
The kick-off of the works for the opening of a new hub in the Gallaratese district, close to AC Milan's headquarters, is scheduled for January 2021. The Rossoneri non-profit organisation is therefore renewing its commitment to a project that aims at redistributing food surpluses, with a special focus on children's needs, including specific foods for babies and kids and other products for the 0-6 age group that will be collected in this hub.
The new District Hub against Food Waste, the fourth in the city of Milan, joins the other hubs already active in the districts of Isola and Lambrate and the one that is being opened in Corvetto and is going to collect 60 tons of food per year, that is 220 thousand meals, serving about 20 voluntary organizations engaged on a daily basis in the support of the elderly and the weakest families.
Furthermore, this new collection and distribution hub will team up with the other hubs to tackle the different needs in the various territories and city districts. A fundamental job to continue to stand alongside those who are experiencing many difficulties.
In March and April, Fondazione Milan supported this activity by launching a fundraiser. The donations were used to purchase foodstuffs to be provided to the Dispositivo Aiuto Alimentare based on 10 temporary hubs that distributed food to the weakest families. The journey of the Rossoneri family in the social sphere continues alongside the city of Milan.
Do you want to support the project? You can do it through the Charity Pack!