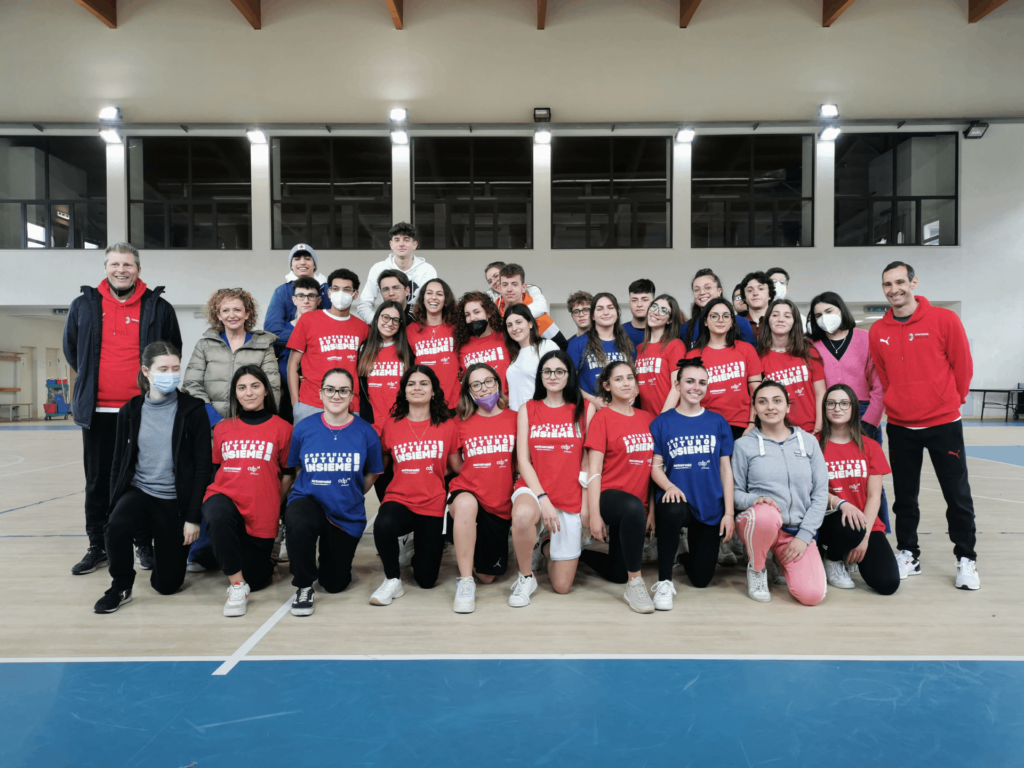 The event days between Fondazione Milan, ActionAid, Fondazione Cassa Depositi e Prestiti and schools continue.
On Saturday 19th March it was the turn of Reggio Calabria, the event took place at the Istituto Scientifico Alessandro Volta (sports address) at the end of the training sessions of the project "Costruire Futuro, Insieme!".
Seventy-three young people, aged 16 to 18, were involved, three classes divided into three shifts of 1 hour and 30 minutes each. Guiding the activities, as was the case for the event in Rome, were two AC Milan technicians who organised game sessions to involve all the children and put their skills to the test.
The children accepted with great enthusiasm all the game proposals of the two technicians, defining the whole course as interesting and educational. From some of the students' testimonies, a positive feedback emerged and that thanks to these activities they were able to expand their personal knowledge.
An alternative day to the classic school days, as will also be the last one planned in Syracuse on Saturday 26 March.