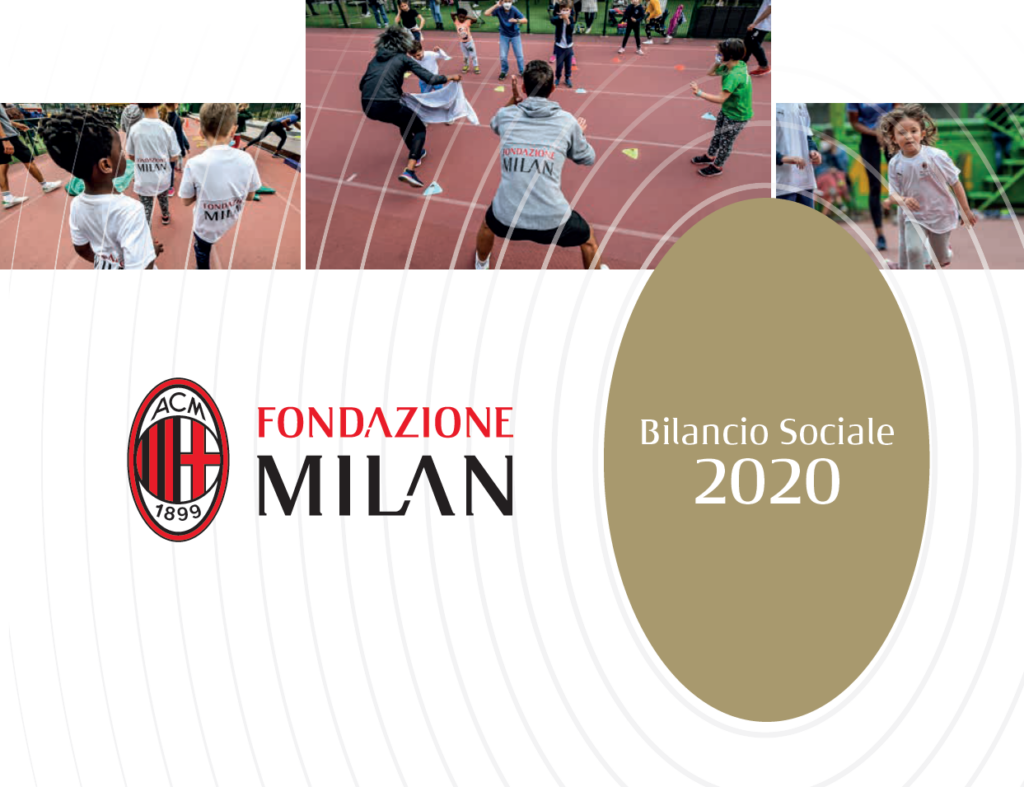 Every year the Fondazione Milan publishes an Financial Statement where stakeholders and beneficiaries can find all the economic information about the Fondazione Milan's activities.
This year the commitment to tell the story of Fondazione Milan's activities increases: having reached its eighteenth year of activity, Milan Foundation wanted to produce its first Social Report.
This document does indeed arise from a formal obligation for Non-Profits that have, in the reference year, revenues of more than 1 million euros, so that the Social Statements are prepared pursuant to Article 14 of Legislative Decree No. 117/2017, but it becomes a great opportunity for communication and transparency towards their stakeholders and beneficiaries.
Therefore, while on the one hand it is an obligation of transparency, because it is the story of how the funds are used through the economic report, on the other hand it is an opportunity to show the impact of the programmes in which Fondazione Milan continues to persevere and the social benefits generated for the recipients of each project.
Finally, it is the opportunity to tell the story of how the organisation is run and managed, as it continues to pursue its vision: the Social Report thus becomes the means by which the organisation's performance can be measured and assessed, in the pursuit of its ideals, which concretely embody the motto "sport changes lives".