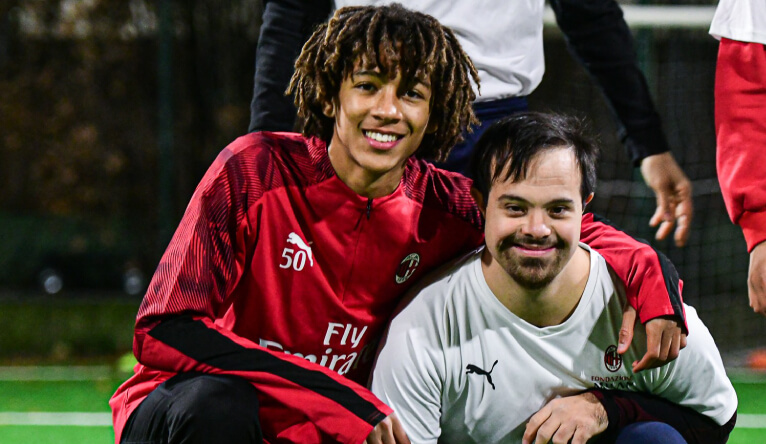 Rossoneri youngsters pay a new visit to Playmore centre
The AC Milan youth sector made a second visit to the boys from Sport for All, one hour of sport and gathering together all thought the low temperature of the Italian winter.
The black and red youth team, who lives in the dorms, Lo Curto (U18), Elia, Luscietti, Gala (U16), Piantedosi, Baricchio, Fontana e Zeroli (U15) were put in disposition form their coach Francesco and Davide.
To the youngsters (and not only) people form Sport for All, Stefano, Ale, Max, Gigi, Alberto, Gianni and other volunteers, but it's also been a good occasion to receive: the boys from the red and black youth team proposed some exercises that they some times do in practice.
And, after the first warm-up, ready to go, with changes, contrasts, goals and a lot of affection, with hugs and smiles trough the participants.
The program Sports for All it's active from 2016 located in the Playmore Center! Of Via Moscova, with a lot Sports Activities supported from Fondazione Milan, from integral soccer, fancying, bowl arow, golf and the Blind Sports Days: those are special days of sports activities with mixed groups. The activity is regarded to the kids, teens and adults ( from 6+ years) from all skills, with a different focus from blind people and almost blind people.
And thanks from those activities that the sport becomes "social glue", put together different peoples that due sports together without barriers.