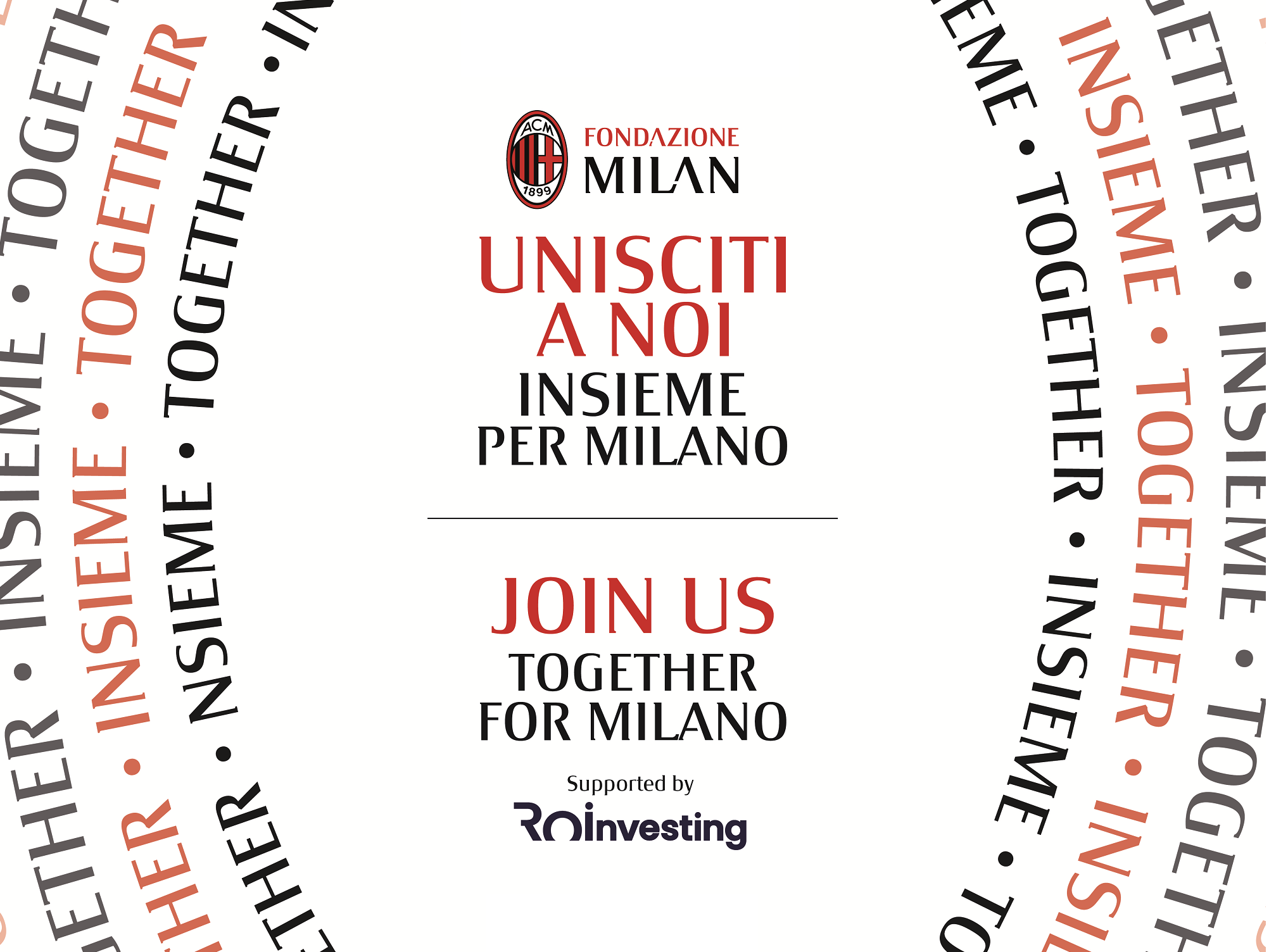 The new commercial partnership between AC Milan and ROinvesting has been announced.
"ROinvesting has also immediately joined AC Milan and Fondazione Milan in the fight against Covid-19 by donating $50,000. A nice gesture also shown in a video made by the online trading platform starring AC Milan's Gloria and Brand Ambassador Daniele Massaro. Together, we can cheer for and support those who are on the front line of the battle to defeat the virus."
The donation of ROinvesting, joined the new fundraiser launched in the last days by Fondazione Milan, and it will be used immediately to support the most at-risk families in Milano, which will receive food in this moment of emergency.
You can make a donation by clicking on:
>>> DONATE NOW! sostieni.fondazionemilan.org <<<