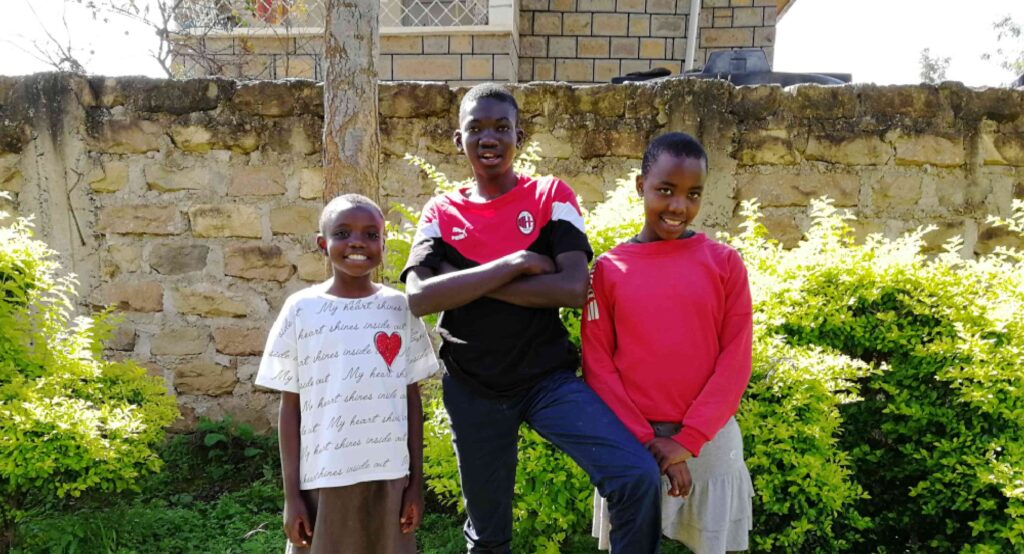 The situation in Kenya is still difficult and uncertain due to the Covid-19 emergency that is keeping the country in lockdown.
At the moment the schools remain closed, they will reopen at the beginning of 2021 – the school calendar is different from the European one – although still with many uncertainties.
In May, with our friends of Alice for Children, we started the "Prevention Plan" which allows children from some of the slums in Nairobi to be cared for and followed by teams of experts. In particular, those who live in destitute conditions are currently experiencing a very difficult situation: in the Korogocho and Dandora Slums, the kids do not go to school and must be "followed" so as not to miss out on the good things that have been built up thanks to the education and encouragement of the educators.
Among them is Chelsea, a very shy little girl whose life has been shattered by a series of events: she lost her mother and had to settle down with her grandparents.
Having recently arrived in the village, she has just started making friends but, being very shy, sometimes she isolates herself and remains alone. She is very good at school and we hope to see her smile more often and stay with her new friends.
The children of the "Prevention Plan", in these days have made a lot of drawings to thank our donors for their support: they are a sign of gratitude and friendship that push us to continue to support this project that initially was supposed to be sport-oriented (part of the Sport for Change programme) but that due to the emergency has become concrete support to daily life for more than 2,000 children.
Support Chelsea and her friends!