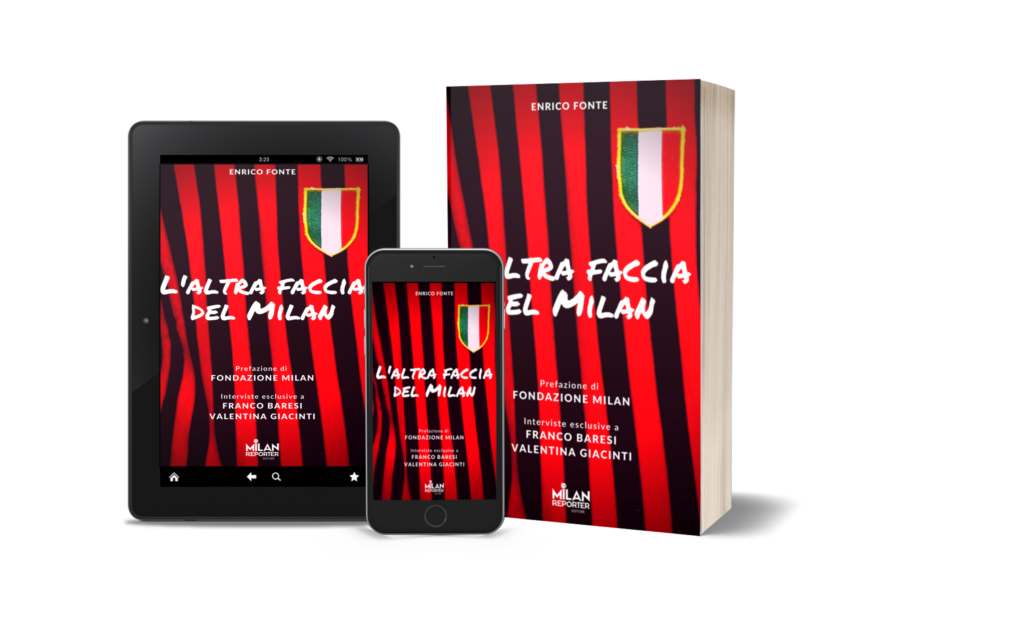 In these days the book "The other face of AC Milan" written by Enrico Fonte, journalist and writer, of Piedmontese origins that has the Rossoneri colours in the heart, has been published.
Enrico enjoyed the game between Liverpool Legends and Milan Glorie on 23 March 2019, the 'rematch' of the two Champions League finals between the two teams and that day came up the idea of writing a book on the passion of the Rossoneri fans throughout the world.
The title "The other side of AC Milan" describes the love for the team and wants to pay homage to all the Rossoneri fans in the world, but, at the same time, it also wants to be a way for a good action: the author has decided to donate the proceeds from the sale of the book to the social projects of the Fondazione Milan.
In the first part, introduced precisely by the preface of Fondazione Milan , 36 representative fans from 20 nations tell their personal story of Milan's passion, revealing the less known (but more authentic) face of AC Milan.
Then you can find two special interviews with the Rossoneri legend Franco Baresi (ambassador of Fondazione Milan) and the AC Milan women captain Valentina Giacinti, as well as being complete with 400 photos that tell the fans' love for the Rossoneri colours.