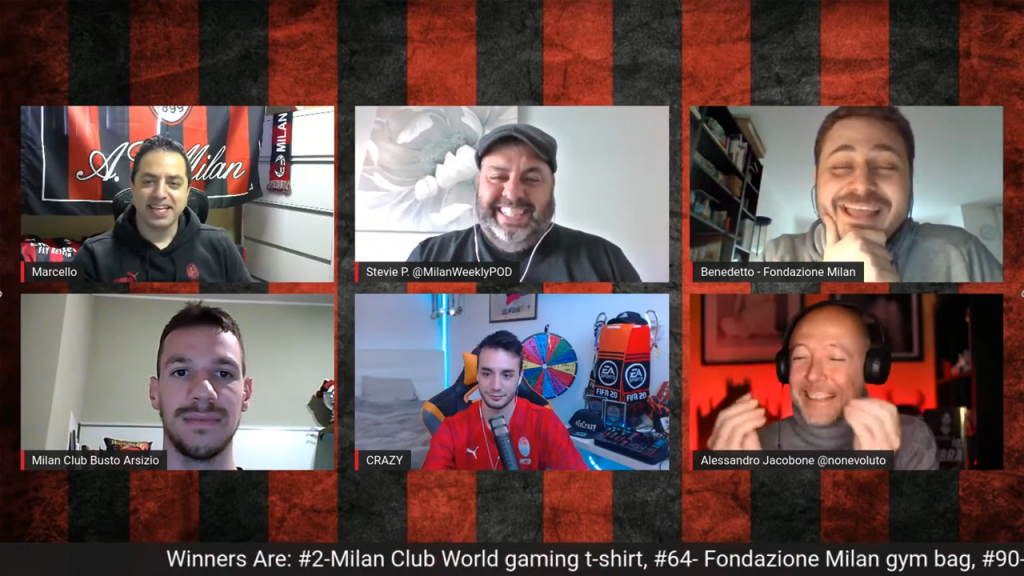 It ended on Friday, April 23, with the Showcase match between Davide Castiglioni, winner of the tournament between Milan Clubs, and Diego "Crazy Fat Gamer" Campagnani, of AC Milan Qlash, the Rossoneri e-sports team.
The match between the two players was, first of all, the occasion to talk, in a special live broadcast of Milan Weekly Podcast, with Stevie P., Alessandro Iacobone and thank Marcello Furgiuele, president of Milan Club Montreal and creator of the tournament that has reached, with this, its second edition.
It was also an opportunity to give an update on the project "In gioco per il futuro" supported by the tournament, and in particular on the internship that one of the boys has started at the headquarters of the project partner, and Style Sponsor AC Milan, Harmont&Blaine in Caivano (NA).
The match, played in two rounds, ended 0-0 in the first game, very tight and with many chances, and 3-2 for Davide Castiglioni in the second, with clusters of goals on both sides: in any case a red&black team won, the team of all the participants in the tournament who supported the project "In gioco per il futuro". Thank you!