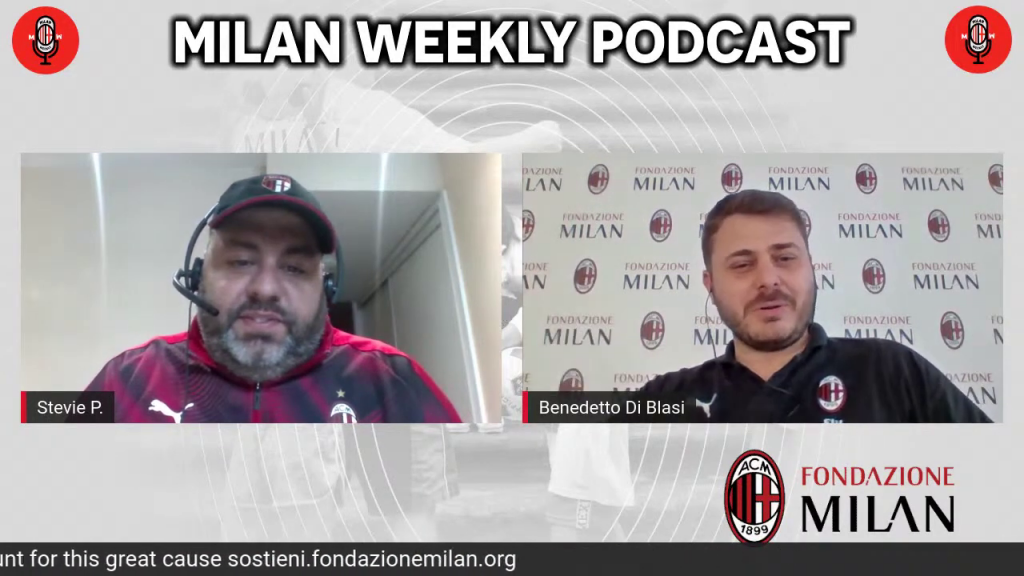 There are so many Rossoneri fans all over the world, thanks to the red&black victories and the deep love for the team at all latitudes.
Thursday night, we had the chance to speak with "Milan Weekly Podcast", where the host Stevie (usually together with Vinny), introduced Fondazione Milan at the virtual meeting of the Milan Club Montreal and beyond.
During the interview, Benedetto Di Blasi (fundraiser for the red&black non-profit) spoke for Fondazione Milan, It was a great opportunity to speak in English about all the projects realized every year thanks to our fans and donors.
Sport for Change, Sport for All and Fondazione Milan in the Community were deeply discussed and commented by Stevie and the fans which were watching the live stream of the podcast.
It was also an opportunity to talk about fundraising and all the initiatives Fondazione Milan is doing right now, like the Black Lives Matters auctions, and the book "the other face of AC Milan" which, with its proceeds, will support the on-going projects.
Would you like to watch the interview?