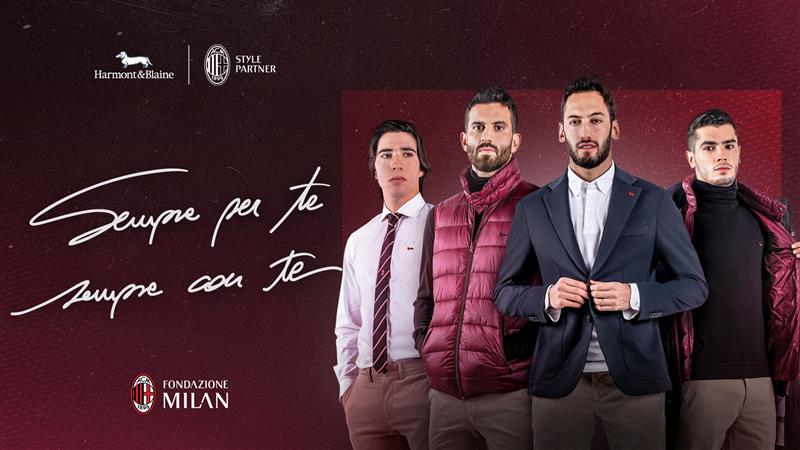 As part of the partnership between Harmoint&Blaine and AC Milan, the Italian fashion brand has created a Capsule Collection in collaboration with the Rossoneri club that has been the subject of an exclusive preview dedicated to Fondazione Milan, through an auction on Charity Stars from 16 to 23 December.

Thanks to the auction and Harmont&Blaine's final contribution, about 6.000 euros were raised, which will be donated to support the "In gioco per il futuro" project promoted by Fondazione Milan in Naples.
The project aims to support, through sport and workshop activities, all those youngsters at risk of dropping out of school and in conflict with the law in the city of Naples. The project is being carried out at the Real Albergo dei Poveri, a beautiful location that guarantees adequate sporting space for the training and matches of the young athletes.

Fondazione Milan would like to thank Harmont&Blaine for supporting and committing to this project in Naples.

Education and sport are fundamental tools for growth and development, especially for those young people who find themselves in situations of educational poverty. Our commitment is to ensure that all of them have the opportunity to discover and cultivate the talent and passions they carry within.