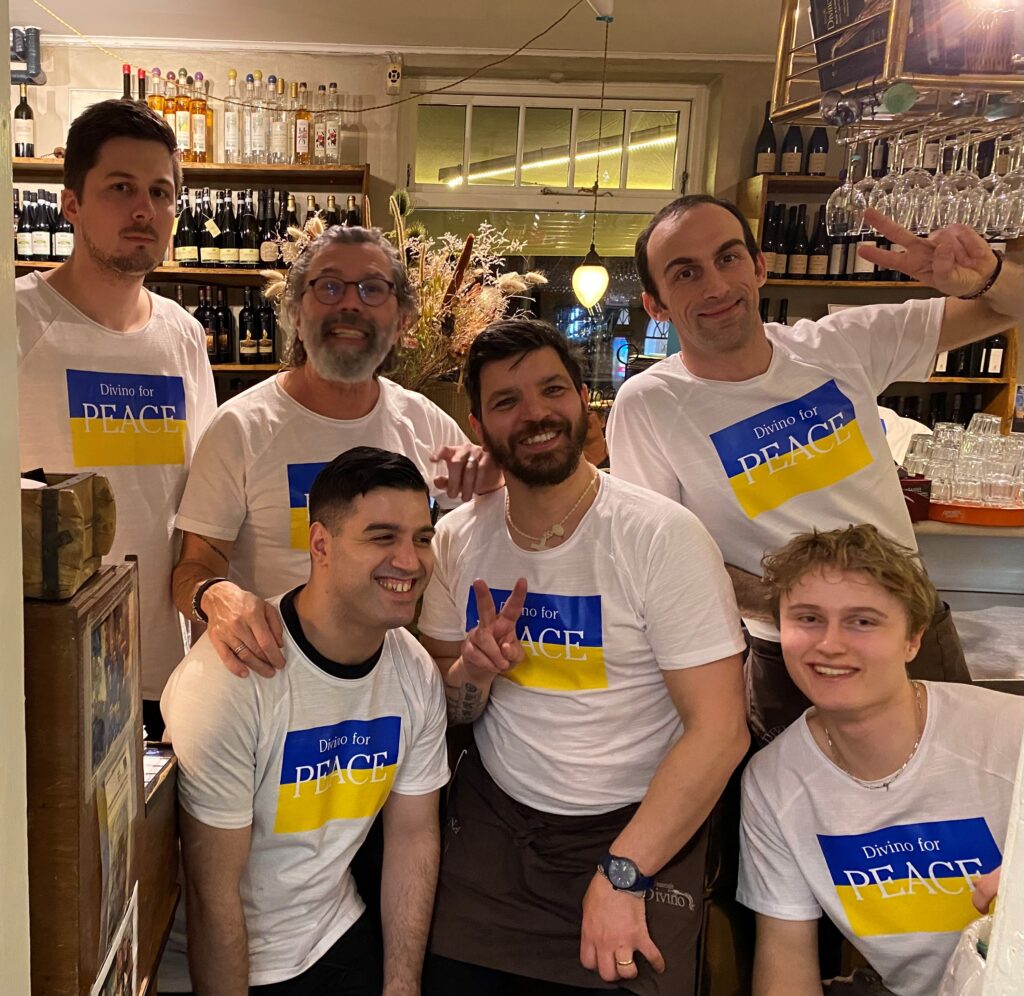 Franco's story is marked by the number 7, from the time he wore the number 7 jersey on the Bacigalupo team in Turin from age 12 to 20, the 7 became an important symbol in his life.
In 1977, he left with a suitcase for Copenhagen, beginning a journey that would bring him much joy and satisfaction.
Only after seven months does an "angel descend to earth" took his hand, becoming an integral part of his life. This angel is named Jane and gives Franco three magnificent children who, in turn, make him a grandfather four times.
Returning to his life in Denmark, on May 21, 1994, surprisingly a day without the number 7, Jazzcafé Divino was born: this is the moment when he realized his dream of having a jazz club to hold concerts, combining the Italian culinary tradition and a passion for jazz music. As we approach 30 years in business, next year will be a time of great celebration for this achievement.
But there is another passion burning in this person's heart, perhaps even his first: AC Milan. This love for the Rossoneri team was passed on to him by his father from a young age, and it is a love he has shared with his children.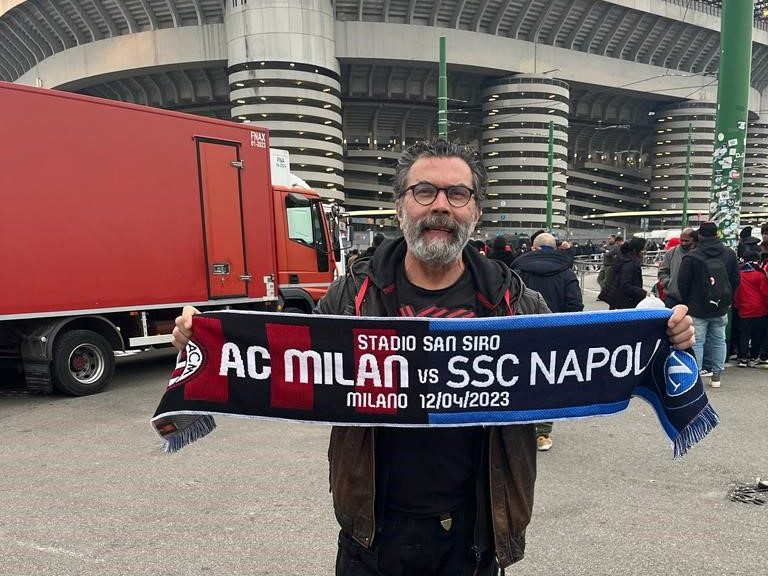 This is how, every time he returns to the San Siro, Franco turns to his father with gratitude for raising him with the Milan colors in his heart.
The heart, which is not only red&black, is also very generous and periodically helps and supports those most in need: at the beginning of the war in Ukraine, he tried to raise funds by selling T-shirts linked to the jazz club and which, thanks to the generosity of the Danes, allowed him to raise about 1,500 euros, which he wanted to donate to the Milan Foundation initiative.
A gesture that, for Franco, is a prayer that the war may end as soon as possible and that adds to the wish that he will soon be able to return to the San Siro together with many old and new friends, "under our sky," the Rossoneri one.