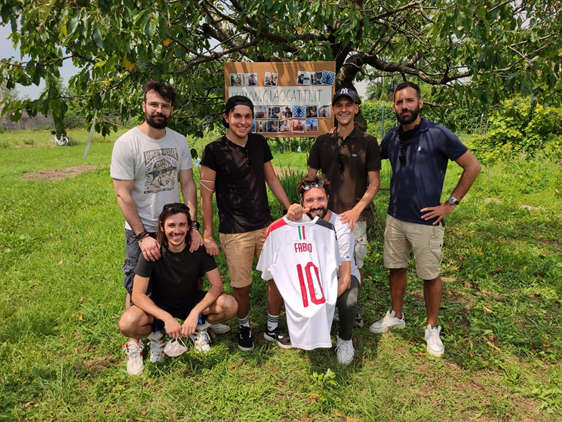 In the complicated 2020s, there have been many stories of people who unfortunately left us all too soon because of Covid-19.

One such person is Fabio "Catti" Propato, a young man from Macherio who passed away because of the virus.

The friends who had to deal with his death wanted to renew the memory of a vital young man who loved life with a few moments in his memory: first of all, the planting of a tree in the municipal garden of Macherio, where he and his friends often met. Then, since Fabio was a great Milan fan, they thought of a fundraising "in memory" to be donated to Fondazione Milan, in order to turn this great loss into something positive, which could embrace and ease the pain of his death.

To date, almost 900€ have been raised from this fundraising, which for three Fondazione Milan beneficiaries means being able to attend a year of sport, as part of the Sport for All project, where children with disabilities are welcomed and valued, enabled to play with their peers: integrated sport is a great opportunity for change for young people with disabilities.
Fondazione Milan sincerely thanks what has been donated by the friends of "Catti": a positive gesture in the face of a tragedy that gives new hope to those who, in the game of life, are still looking for their way.

This donation is in addition to many other donations "in memory" that we have received in recent years from many other donors, which have also brought hope and new life to many fragile and marginalized young people.
Click here for donations "in memory of"