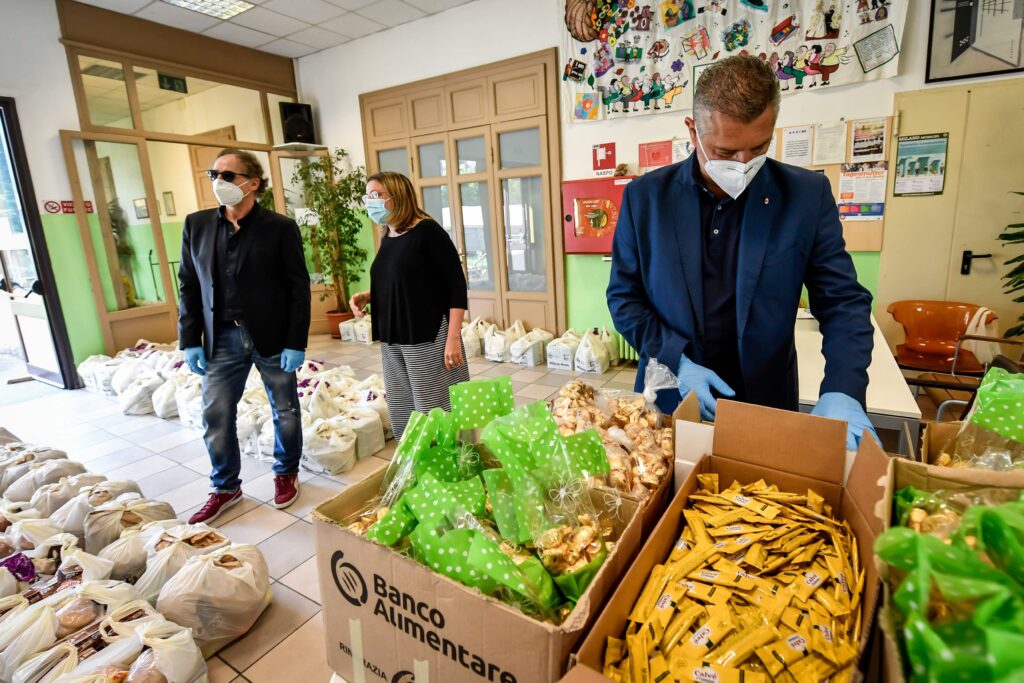 Today, 5 February, is the national day dedicated to combating food waste.
The Municipality of Milan, thanks also to the awareness-raising activities inherited from Expo 2015, has implemented a real anti-waste policy with "Food Policy", involving many players in the area.
Last year, at the height of the pandemic, Fondazione Milan lent its support to this important project: it was an opportunity to support Food Policy and the food management hubs, both to avoid waste and to help the more than 5.000 people affected by the economic crisis caused by Covid-19.
The Fondazione Milan's intervention was not circumstantial, but oriented towards supporting, thanks to its donors and supporters, those realities that make the fight against waste their daily work.
One example is the collaboration with the Giuliani Foundation, thanks to which a food transport vehicle was donated to the Banco Alimentare of Lombardy: the vehicle was insulated and equipped to transport fresh food. A concrete and indispensable gesture for the continuity of our mission to respond to food needs.
In addition, to raise awareness and involve fans and enthusiasts, the Charity Pack has been created, a set of 4 collectible magnets for Rossoneri fans, on sale online and in Casa Milan stores, the proceeds of sales will be donated in full to support the new Hub against food waste.
So, after the support to the hub 7, also witnessed by a visit made in May 2020 by the Fondazione Milan ambassadors, Franco Baresi and Daniele Massaro, the Rossoneri non-profit organization renews its commitment to a new project that aims at the redistribution of surplus food, with a new hub, number 4, in the Gallaratese area near the headquarters of the Rossoneri club, which pays particular attention to the needs of the most fragile.
The Rossoneri family's journey in the social sphere continues alongside the city of Milan.