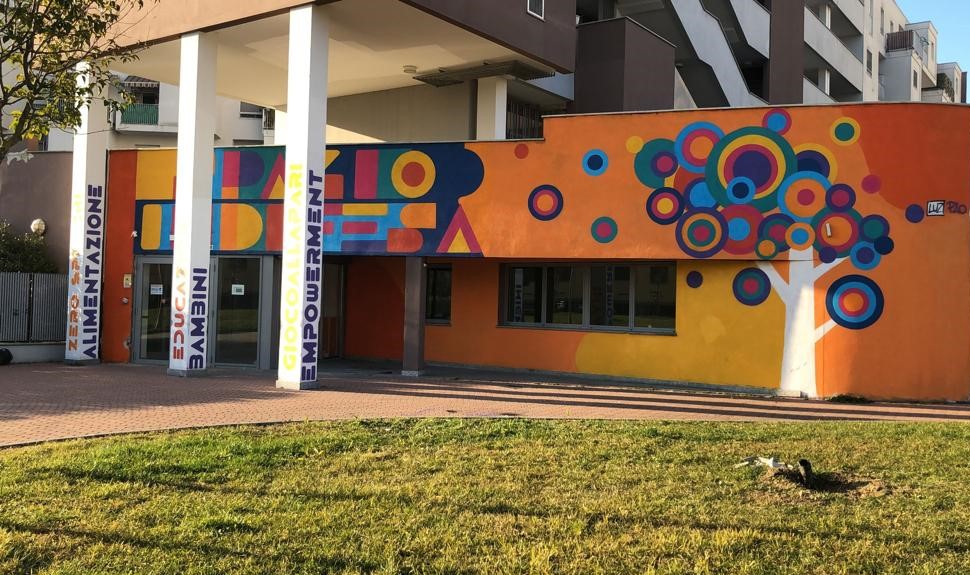 Fondazione Milan has been invited to participate in the Milan stage of the "Sportcity Day" event hosted by Terre des Hommes, scheduled for Sunday, September 17th. The event will see the participation of Deputy Mayor Anna Scavuzzo and Councilor Martina Riva, responsible for sports. This day offers a rich program of meetings and sports activities for people of all ages, which will take place at the Gallaratese Neighborhood's Spazio Indifesa Hub.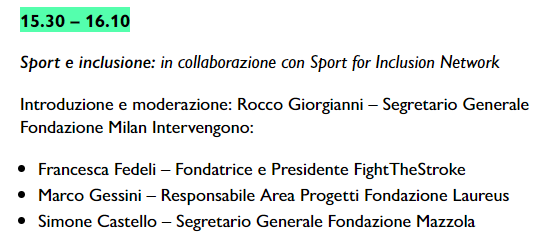 The Milan stage of Sportcity Day
Milan is also among the 140 Italian municipalities involved in the "Sweet Revolution" promoted by the Sportcity Foundation, which has been advocating a new approach to unstructured sports for over two years.
The event is scheduled for Sunday, September 17th, at the Gallaratese Neighborhood Food Waste Prevention Hub called "Spazio indifesa," for a day dedicated to promoting sports with the residents of Municipality 8 of the City of Milan.
From 11:00 AM to 6:00 PM, thanks to the participation of many local sports associations, organizations, foundations, and companies, attendees will have the opportunity to try various sports disciplines, courses, and games, as well as attend meetings with experts to discuss healthy lifestyles and sports as a tool for inclusion and empowerment.
Sportcity Day Across Italy
The Sportcity Foundation expects a participation of 150,000 people across Italy. Organizing the event in Milan is Terre des Hommes, which has been working alongside sports organizations and federations for years to promote child protection within sports and through sports, which plays a crucial role in the growth and education of boys and girls.
The initiative is carried out in collaboration with the City of Milan – Area Food Policy and Municipality 8, as well as the Sport for Inclusion Network, and will feature the participation of Deputy Mayor Anna Scavuzzo, responsible for Education and Food Policy. "This valuable initiative helps characterize the Gallaratese Hub as a place for gathering and developing ideas and collaborations, centered around healthy and sustainable nutrition. It's an opportunity to bring together new partners and promote a culture of health and sports, especially among young people. Through Food Policy, we are advancing initiatives to make young people and families more aware of the importance of healthy lifestyles," confirms Anna Scavuzzo, Deputy Mayor with responsibility for Food Policy.
Also, present is the Councilor for Sports, Tourism, and Youth Policies, Martina Riva. "We are aware of how crucial sports practice is for the personal and social growth of girls and boys. That's why we stand alongside Terre des Hommes in this initiative, which values both the important work done by the Gallaratese Neighborhood Hub for families in the area and the fundamental role played by sports as a moment of socialization and promotion of active and healthy lifestyles."
Sportcity Day to Promote Well-being and Social Inclusion
"We started two years ago with 17 cities, last year there were 35, and now we have reached an incredible number, surpassing even the most optimistic expectations," says Fabio Pagliara, President of the Sportcity Foundation. "From the south to the north, including the islands, from small towns to practically all regional capitals, September 17th will be a kind of national celebration of the culture of movement and well-being."
"The Gallaratese Neighborhood Food Waste Prevention Hub was created in response to the food emergency and poverty in our city, and thanks to the synergies created with city institutions, companies, foundations, and local associations, it is increasingly becoming a place of inclusion and new opportunities for families, especially for boys and girls. In this, sports play an extremely important role, promoting healthy lifestyles, facilitating socialization, and allowing the sharing of values based on respect, collaboration, and, why not, healthy competition. Our commitment is that sports can take place, at any level, in serene, safe, and stimulating environments," says Paolo Ferrara, CEO of Terre des Hommes. "That's why we are delighted that Milan's Sportcity Day is celebrated here, combining sports, well-being, rights, and inclusion and allowing us to offer the community a day of fun and participation."
Participating Organizations and Associations
During the day, there will also be an intervention by the Milano Cortina 2026 Committee aimed at schoolchildren and young people from the neighborhood as part of the Milan Cortina 2026 Education Gen26 program.
The organizations and sports associations participating during the day include Alele's Company a.s.d., Animenta APS, Argót, ASD Difesa Reale, ASD Idea Sport Pallacanestro, ASD Ryu Karate-do Shotokan, Asd Santa Lucia, ASD SOULBASKET, AssoDanza Italia, Il Castelletto, L'Orma SSD, Lombardia Uno, Partizan Bonola, Rhodense, San Leo Kickboxing e Fitness A.S.D., Shareradio, Sociosfera Onlus, TakeCare, Teamooky, Zerodiciotto.
Additionally, the event has received the patronage of CONI – Lombardy Regional Olympic Committee and the valuable support of the Lombardy Region, Fondazione BIC, and Fondazione EOS – Edison Orizzonte Sociale ETS.
THE NEIGHBORHOOD FOOD WASTE PREVENTION HUB
Spazio indifesa is one of the 5 Neighborhood Food Waste Prevention Hubs created by the Food Policy of the City of Milan. Due to its innovative features, it combines a response to food emergencies with services for families with children, becoming a meeting place for the community where young people, in particular, can find many opportunities for growth and socialization, including sports.