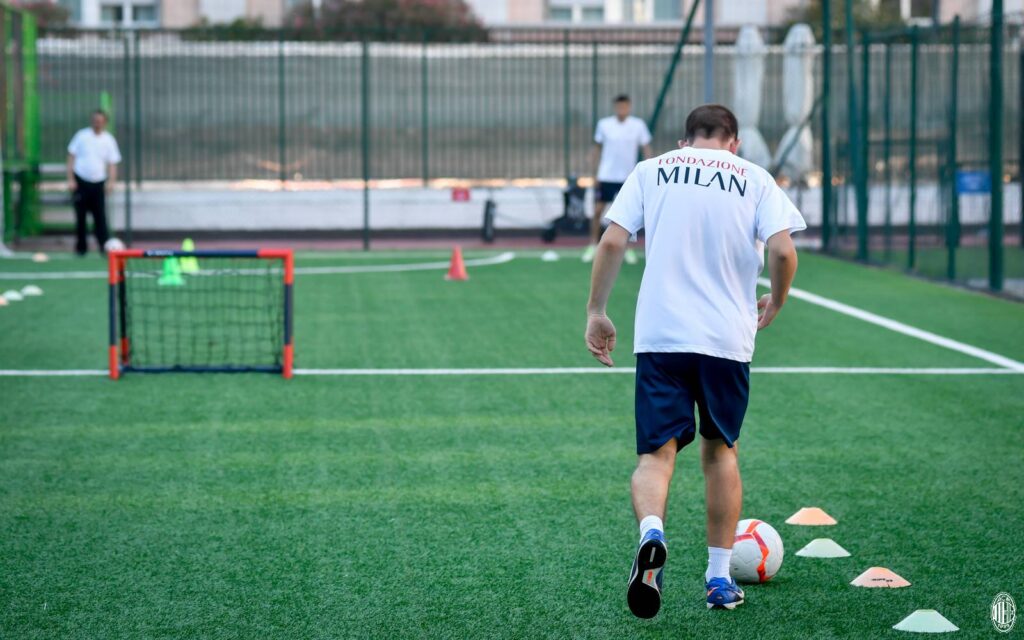 Today, Friday June 19th, we came back to visit the Playmore! cetner in via della Moscova 26 – Milan which has started again the sports activities.
Following the provisions of the authorities in terms of health safety, it was possible to see the youngsters playing together thanks to the Sport for All program which is active at the Playmore centre.
During the visit, the activities were:
MultiSport a course of different sports disciplines including Golf, Archery, Athletics, Bowls, played in mixed groups – in this case, athletic sessions were held "at a distance" between the participants
Fencing, done in mixed groups and in reduced ranks due to Covid, with particular focus on people with relational physical and intellectual disabilities.
Football, also in this case, no matches or contacts, but athletic sessions, passages and shots.
It was an opportunity to make the activities known to some influencers who came to visit us and saw the barriers that Sport for All breaks down.