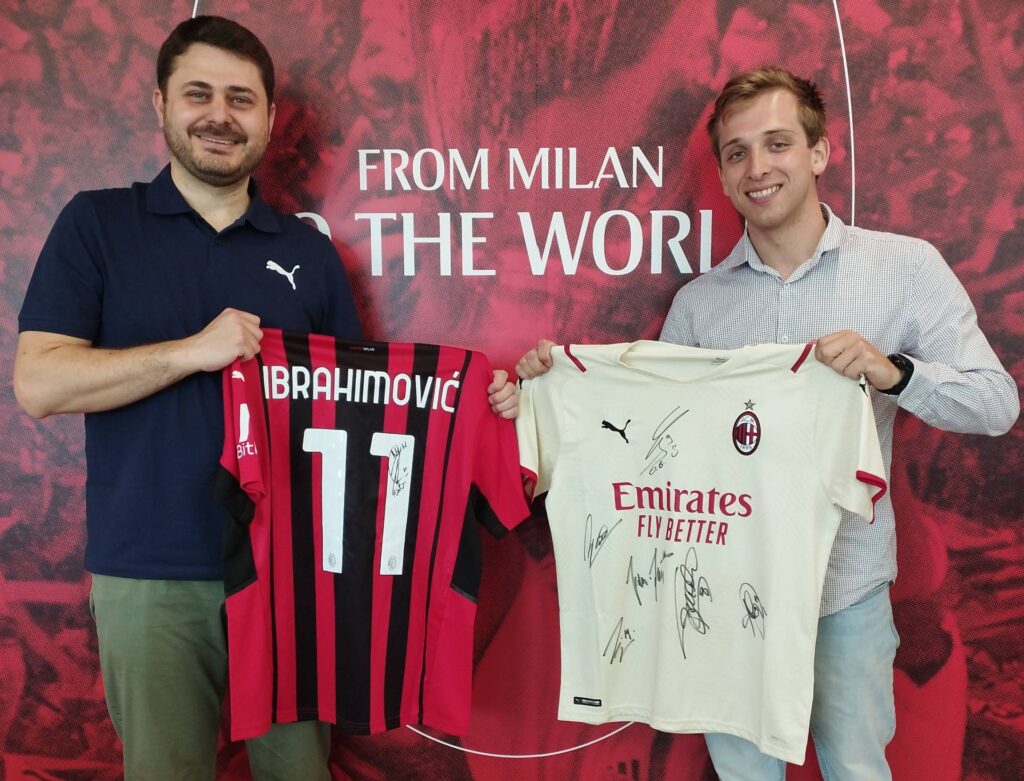 The collaboration between Fondazione Milan and the Milan Clubs, which always find a space for charity in their activities, continues. After the Christmas auction with Milan Club Spain, this year Fondazione Milan was also contacted by the Milan Clubs of: Montreal, Melbourne, Dublin and Madrid.
Milan Club Montreal
The Milan Club Montreal organised the third edition of the FIFA tournament in support of the Fondazione Milan's 'Peace for Ukraine' campaign. A great online tournament to unite all FIFA fans in the Milan community in Italy and beyond. The initiative was accompanied by a raffle in order to allow the entire fan base to join the fundraising in support of the Ukrainian people.
Milan Club Melbourne
Milan Club Melbourne organised an evening dedicated to the Scudetto victory celebrations with a charity dinner, the proceeds of which were donated to Fondazione Milan and associated charity projects.
Milan Club Dublin
Together with SempreMilan, the Milan Club Dublin organised a raffle whose proceeds of €1,296 were donated to the Fondazione Milan. In addition, through a poll on their social channels, they had their fan base choose which of the three Fondazione Milan programmes to support. 44% of them chose to support the Sport for All programme and thus the sports practice of young people with disabilities.
Milan Club Madrid
Milan Club Madrid, inspired by our Sport for All programme, organised an inclusive football match with the youngsters of Fundacion Capacis, a foundation that accompanies young people, aged 18 to 30, with borderline intelligence and mild intellectual disabilities in building their future. Fondazione Milan supported the initiative by giving the boys some AC Milan gadgets.
Fondazione Milan sincerely thanks all Milan Clubs and Rossoneri fans who supported the activities during the 22/23 season and transmitted the positive values of sport around the world.