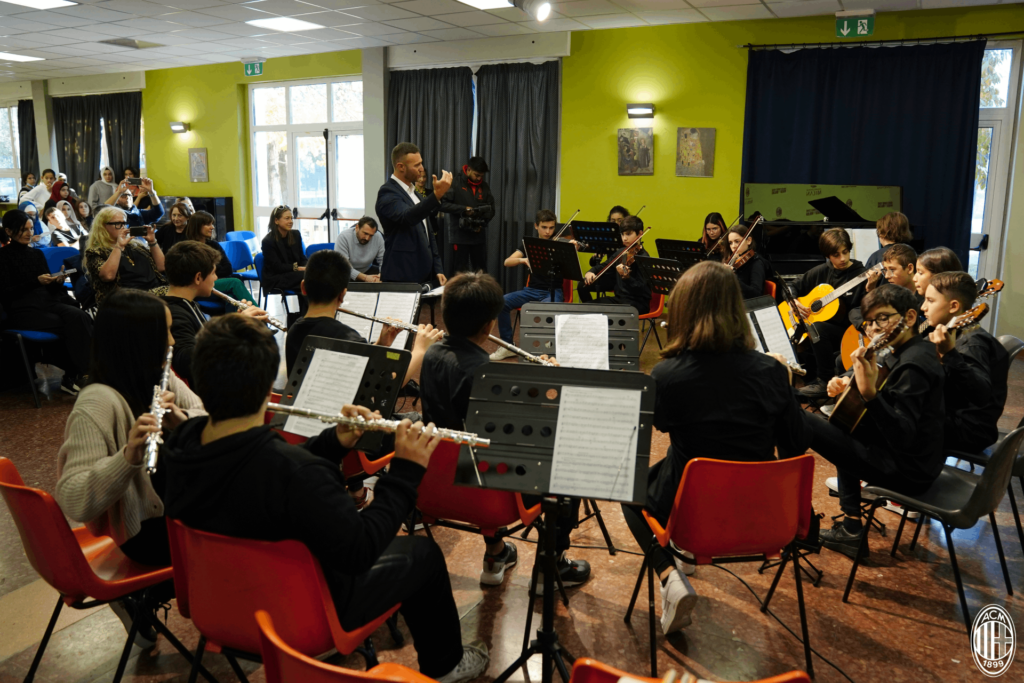 A little more than a year after the launch of the Restore the Music Milan initiative, Fondazione Milan and Restore The Music UK are back to meet the youngsters of one of the three schools benefiting from the donation of musical instruments. The project, which started last September and will end in the 2023-24 season, aims to combat educational poverty using music and sport.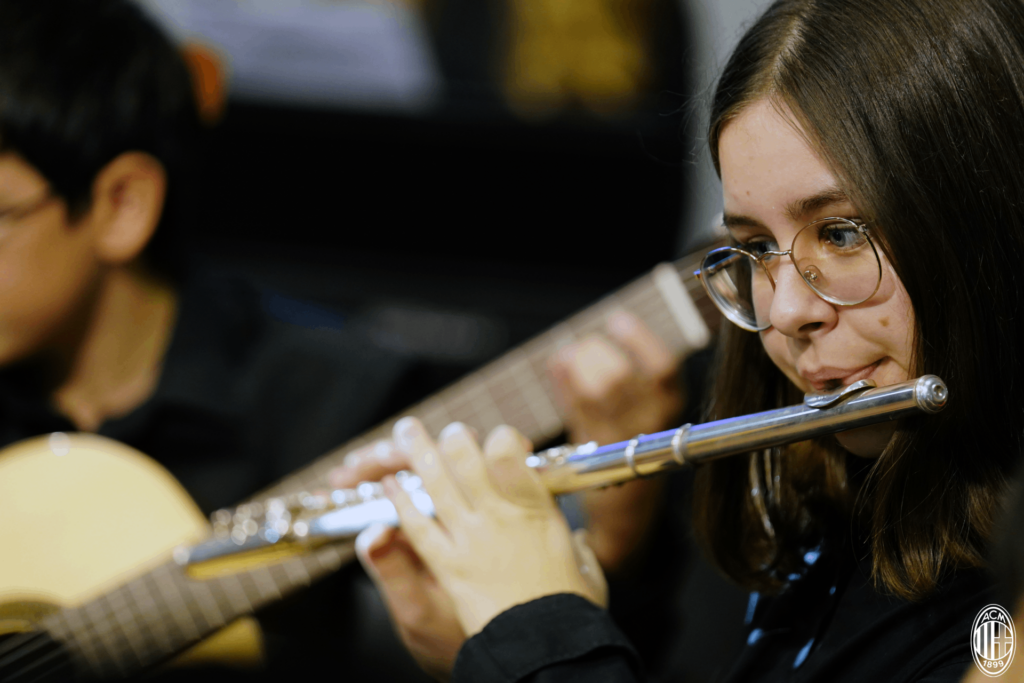 AC Milan and Fondazione Milan immediately embraced the Singer Foundation's proposal to unite the foundations in a common goal for Milan. In fact, both foundations share the objective of making music (Restore the Music) and sport (Fondazione Milan) accessible to children regardless of their origin or socioeconomic status.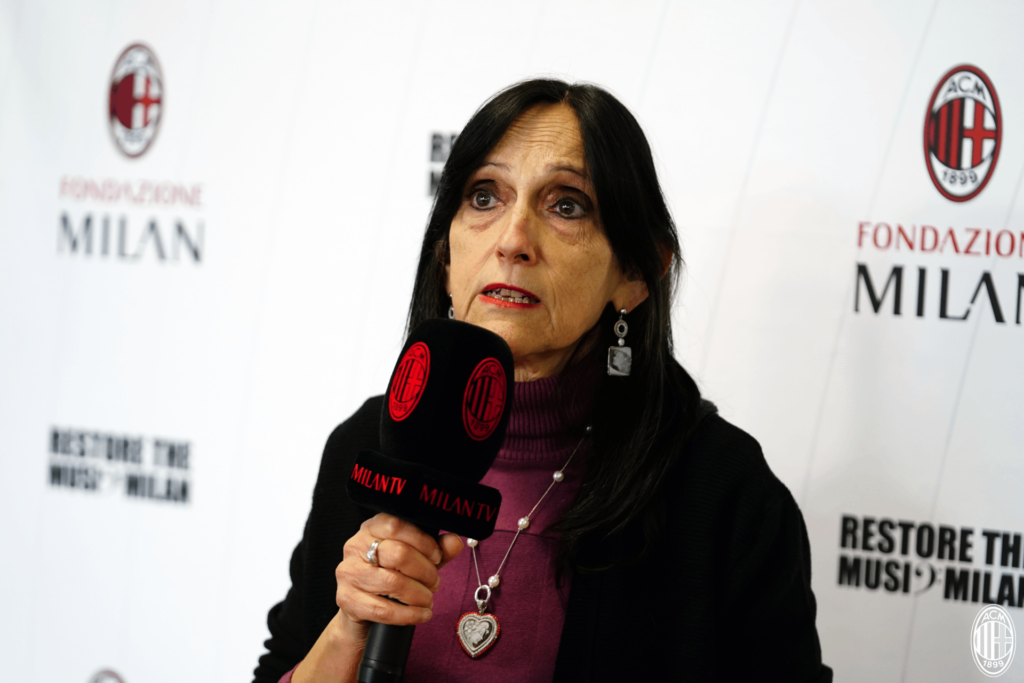 During the afternoon of Friday, November 19, Fondazione Milan and Polly Moore, CEO of Restore The Music, visited the Istituto Comprensivo Sant'Ambrogio in Milan, where the students of the musical address played some pieces studied during the lessons with the new instruments. The day ended with a discussion on the progress of the project during which the protagonists discussed the impact of music on their lives.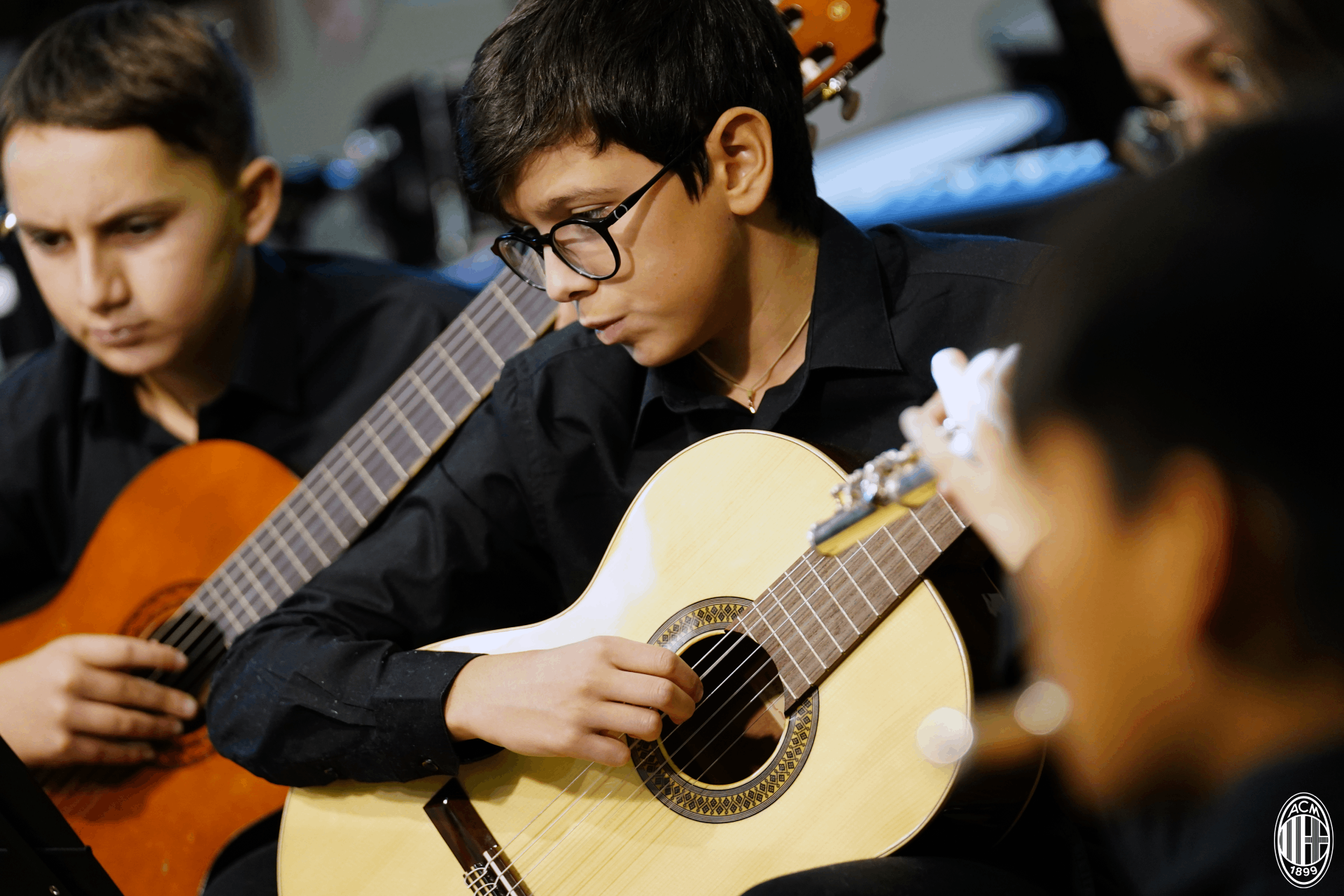 This activity is part of the Fondazione Milan's Assist programme, an initiative that underlines its social commitment to the community.
More specifically, this project aims to shape and strengthen the music courses of three elementary and middle schools in the Milan suburbs, through the donation of a series of musical instruments and an ad hoc training course, with the goal of bringing more students closer to music and offering quality music education to all, promoting culture and inclusion.