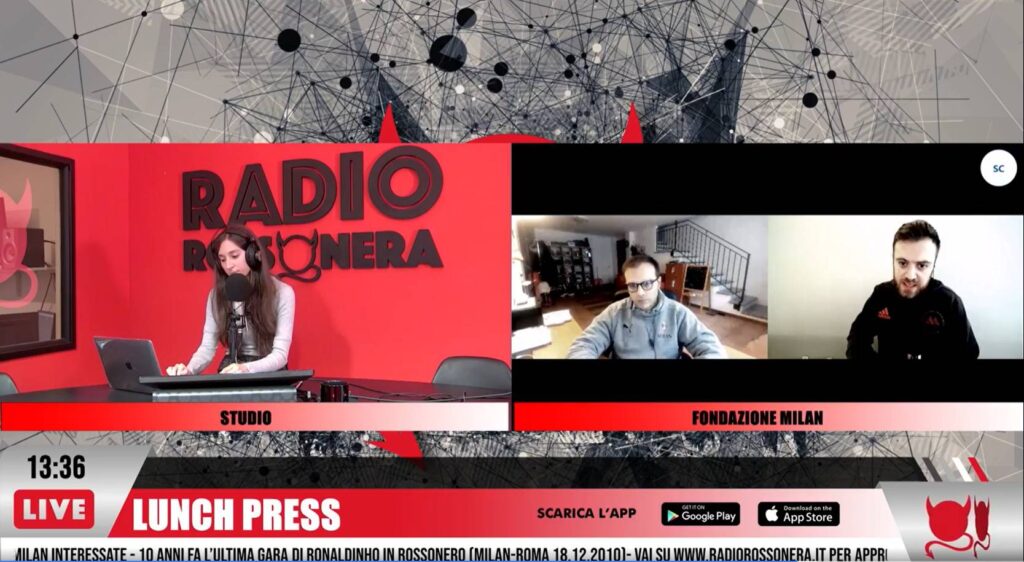 We are back live on Radio Rossonera, with an intervention by our general secretary Rocco Giorgianni.
Today we talked about the latest updates regarding a project that we announced at the end of October, namely the renovation of the sports areas of the "A. Merini" school in Via Gallarate, in zone 8, which we inaugurated last 3 November.
Here a 5-a-side field and a multi-sport field have been built, not only for the children of the school but for the whole neighborhood.
We have been working with the schools of Milan for some time, and at this time, it seems to us an excellent sign of hope to be able to donate this space to all young people.
During the episode, the two fundraising initiatives of this period were described:
The Charity Pack, on sale online and in AC Milan physical stores in Milan
The auction in collaboration with Harmont&Blaine, in support of the project "In gioco per il futuro" that we are carrying out in Naples.
To learn more, you can click and listen to the episode. Enjoy listening!