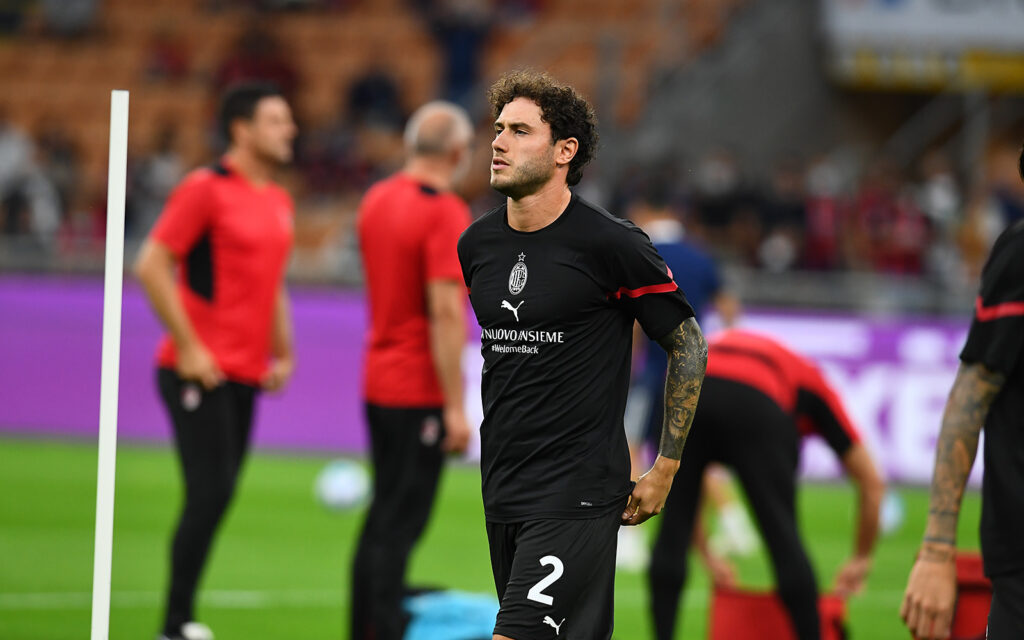 Calabria: "Having the fans back after over 18 months was special. Together, on and off the pitch, anything is possible."
Milan, Thursday 9 September 2021 – The special warm-up shirt worn by the AC Milan players on Serie A matchday 2 in celebration of the return of fans to the San Siro stadium will be put up for auction from 16:00 CEST today on Charity Stars in support of Fondazione Milan's Sport for Change | From Milan to the World project.
The special shirt dedicated to the Rossoneri fans, with the phrase "Together Again – #WelcomeBack" written on the front, was worn during the warm up for the game against Cagliari Calcio on 29 August 2021, which ended 4-1 to AC Milan and saw the return of fans to the stands at San Siro for the first time in over 18 months.
A total of 22 shirts, each one signed by the player who wore it, will be auctioned in support of Sport for Change | From Milan to the World, the initiative created by Fondazione Milan and AC Milan in partnership with PUMA. The project will give Rossoneri fans worldwide the chance to vote to support a socio-educational project out of six proposals that will be presented in the coming days, alongside local and international non-profit organizations.
Davide Calabria, who captained the Rossoneri at San Siro for the first time in that match, shared his thoughts: "Having the fans back at the San Siro stadium after over 18 months was a special moment. We have always felt their support, but playing, fighting and winning with and for them is different."
The young Rossoneri defender – who came through the ranks of AC Milan's youth system and is a product of the same area in which Fondazione Milan has always worked to help the local community – commented on the shirts that will be auctioned starting from today: "These celebratory jerseys, which will be auctioned from today for Fondazione Milan's great cause, made the return of fans to San Siro that bit more special. Together, on and off the pitch, anything is possible."
It will be possible to participate in the auctions via this link: