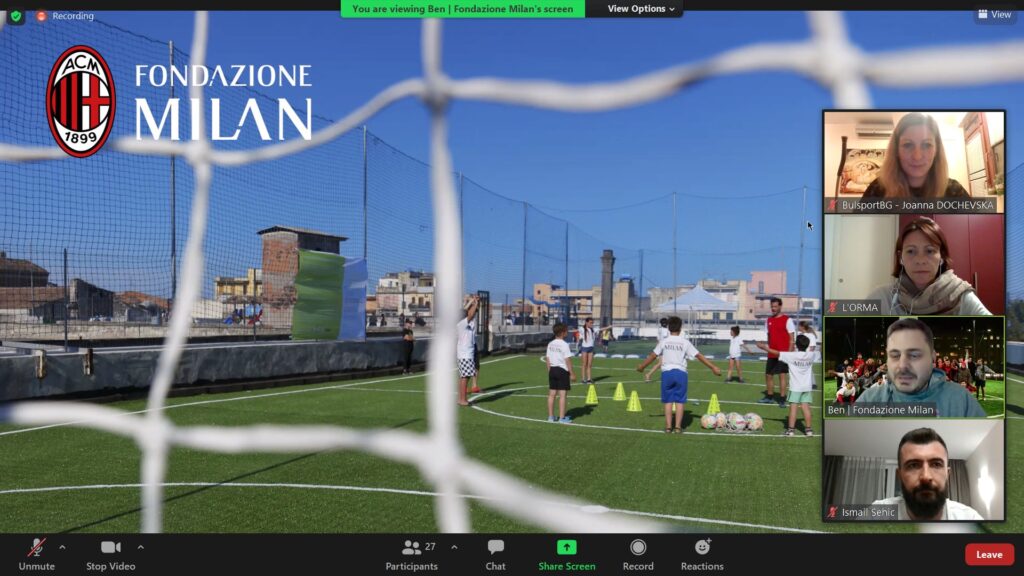 In the framework of the 'Sport Diplomacy Academy', our fundraiser Benedetto Di Blasi gave a lecture on 'Fundraising in Sport'.
Sport Diplomacy Academy project is legacy of recent First Bulgarian Presidency of the Council of the EU, which took place in the first half of 2018. The project will focus on the cooperation with Western Balkans as a logical follow up of all implemented activities under #EU2018BG priority: the EU perspective and connectivity of the Western Balkans, referring to the Sofia Declaration and Sofia Priority Agenda. Both European Union and Western Balkan partners should continue to invest efforts in strengthening the cooperation and good practices exchange, focused on democracy, security and fundamental rights.
Yesterday's lesson was an opportunity to tell how fundraising, even for sports projects, can make a difference: how to tell the impact of one's activities through the emotions and stories of the project's beneficiaries.