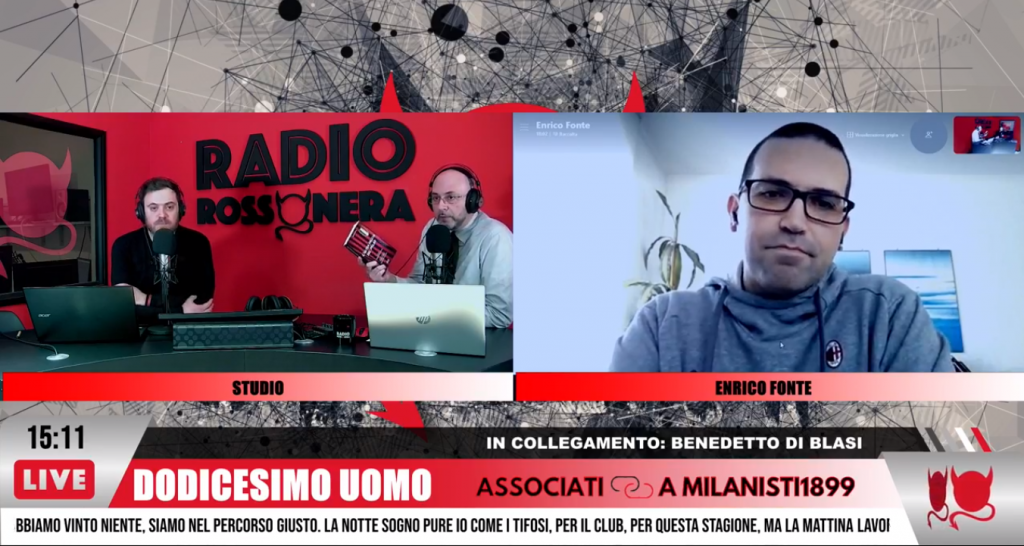 We were back as guests of Radio Rossonera during the afternoon episode of #DODICESIMOUOMO hosted by Pierangelo Rigattieri and Edoardo Maturo. The participants were Benedetto di Blasi, fundraiser of Fondazione Milan, Enrico Fonte, author and journalist of the book "L'altra faccia del Milan" (The other face of Milan) and, last but not least, Valentina Giacinti, captain of the women's first team, protagonist of the book with an interview.
The book tells of the "faith" of many Rossoneri fans, of their love for the team and for the players, with many anecdotes and stories of trips around the world and beyond: there are many protagonists of Milan Clubs abroad who tell of their passion for Milan.
The proceeds from the sales were donated to Milan Foundation in support of the Sport for All project, where the protagonists are children with disabilities who have the opportunity to play sports at the "Playmore!" center.
Here for years, Fondazione Milan has been committed to promoting access and support to sports practice in inclusive contexts for children with disabilities.