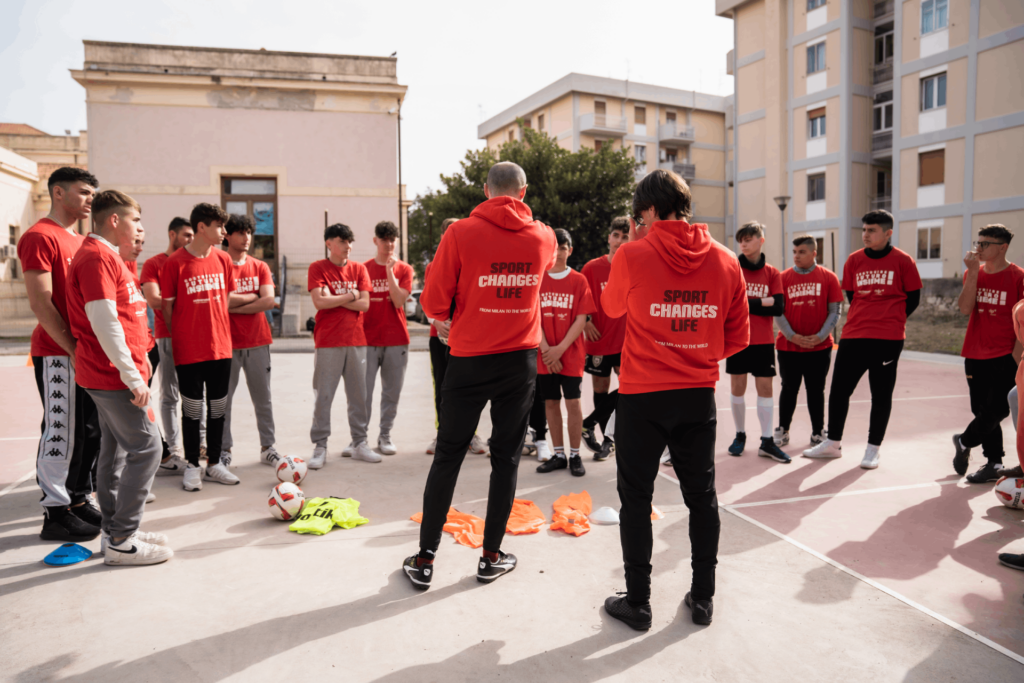 On Saturday 26 March, the last of three event days organised by the Fondazione Milan, ActionAid and the Cassa Depositi e Prestiti Foundation was held. The day was held in Syracuse at the Istituto Nautico Rizza.
The two AC Milan coaches were welcomed by 60 students aged between 15 and 19 years old who took part in the activities in 3 shifts of 1h30′. Regarding the activities carried out on the field, the students played with enthusiasm and interest, they participated in an active and collaborative way, appreciating the contexts structured in the various activities.
The three days spent together with the students of the Istituto Comprensivo via Casale del Finocchio in Rome, the Istituto Scientifico Alessandro Volta in Reggio Calabria and the Istituto Nautico Rizza in Syracuse enriched the experience of all the protagonists involved, generating great enthusiasm in the young people.
All the pupils were able to challenge themselves and try out new activities, even outside their comfort zone, and experience a rich school day that was different from the usual schedule.
The activity in Syracuse marks the end of the "Costruire Futuro, Insieme!" project, which began in December and actively involved teachers, educators, parents and young people in training and active citizenship courses and curricular and extracurricular activities.