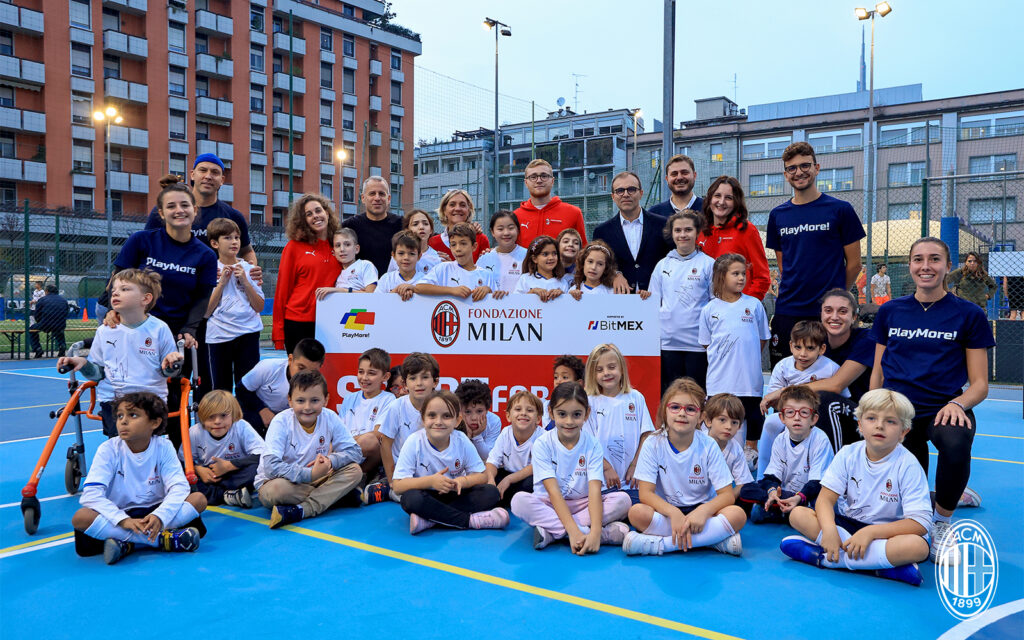 Milan, 21 October 2022 – Fondazione Milan will continue its social awareness projects into the 2022/23 season, supporting at-risk youth. The Rossoneri's charity arm continues to share the value of sport and nurture the talent of disadvantaged children.
Thanks to the support of AC Milan's Principal Partner BitMEX, over 2,000 young people will benefit from the chance to play sport as the cryptocurrency exchange platform has committed to supporting Fondazione Milan's projects throughout the next two years.
BitMEX's support will help Fondazione Milan to continue and strengthen its engagements in Milan, Catania, Napoli, Reggio Emilia, and Roma with the Sport for All programme, which uses sport as a tool for inclusion for disabled children. Abroad, it will help to further the Sport for Change projects.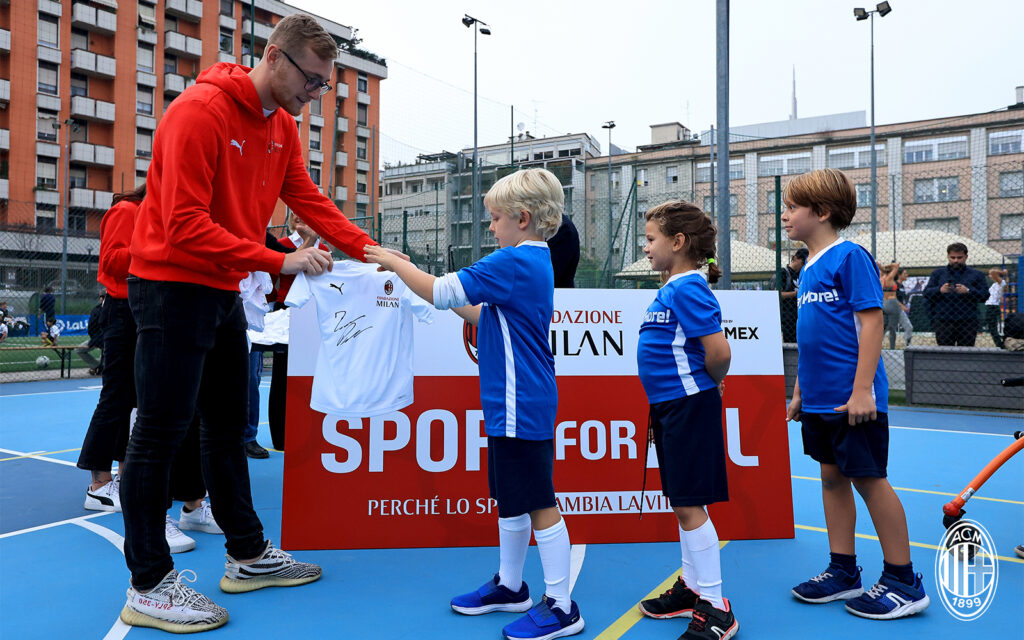 The programme, which seeks to nurture the talent of children at risk of social marginalisation, is currently active in Kolkata, Rio de Janeiro and Salvador de Bahia. This season, the project will grow in India as Fondazione Milan will start working in the federal state of Kerala.
BitMEX, after featuring in the AC Milan Padel Cup in Cervia in June, will continue to play a leading role in events run and supported by Fondazione Milan throughout the coming 2022/23 season. These events include the Charity Gala planned to celebrate the 20 years' foundation and the 21st Milano Marathon on 2 April 2023, the latter of which will see the Rossoneri's foundation participating for a fifth year.
Once again, thanks to the support from donating partners like BitMEX, Fondazione Milan is ready to share the positive values of sport, getting kids active in Italy and abroad.