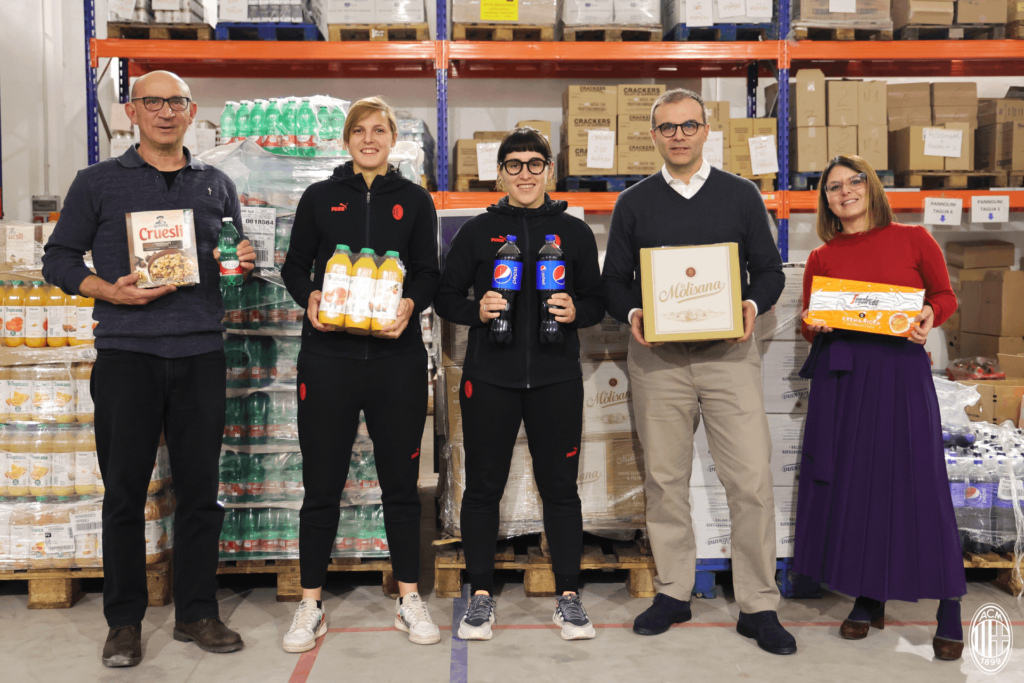 In the Christmas holidays, along with footballers Mascarello and Vigilucci, the Rossoneri family have donated groceries that will be distributed to those most in need by APS La Rotonda in Baranzate
Milan, 16 December 2022 – As a social institution, AC Milan feels the responsibility to be close with its community, helping to promote positive change through tangible actions. For this reason, during the holiday season, the Club and Fondazione Milan have once again chosen to engage in a series of social responsibility initiatives.
Yesterday, the Rossoneri foundation went to the headquarters of APS La Rotonda in Baranzate, where it donated nine pallets of groceries to support its distribution of basic necessities. This donation was made possible thanks to the involvement and collaboration of AC Milan's partners such as Lete, La Molisana, Segafredo Zanetti and the PepsiCo group, through the Pepsi, Tropicana and Quaker brands, who chose to support Fondazione Milan by providing their products.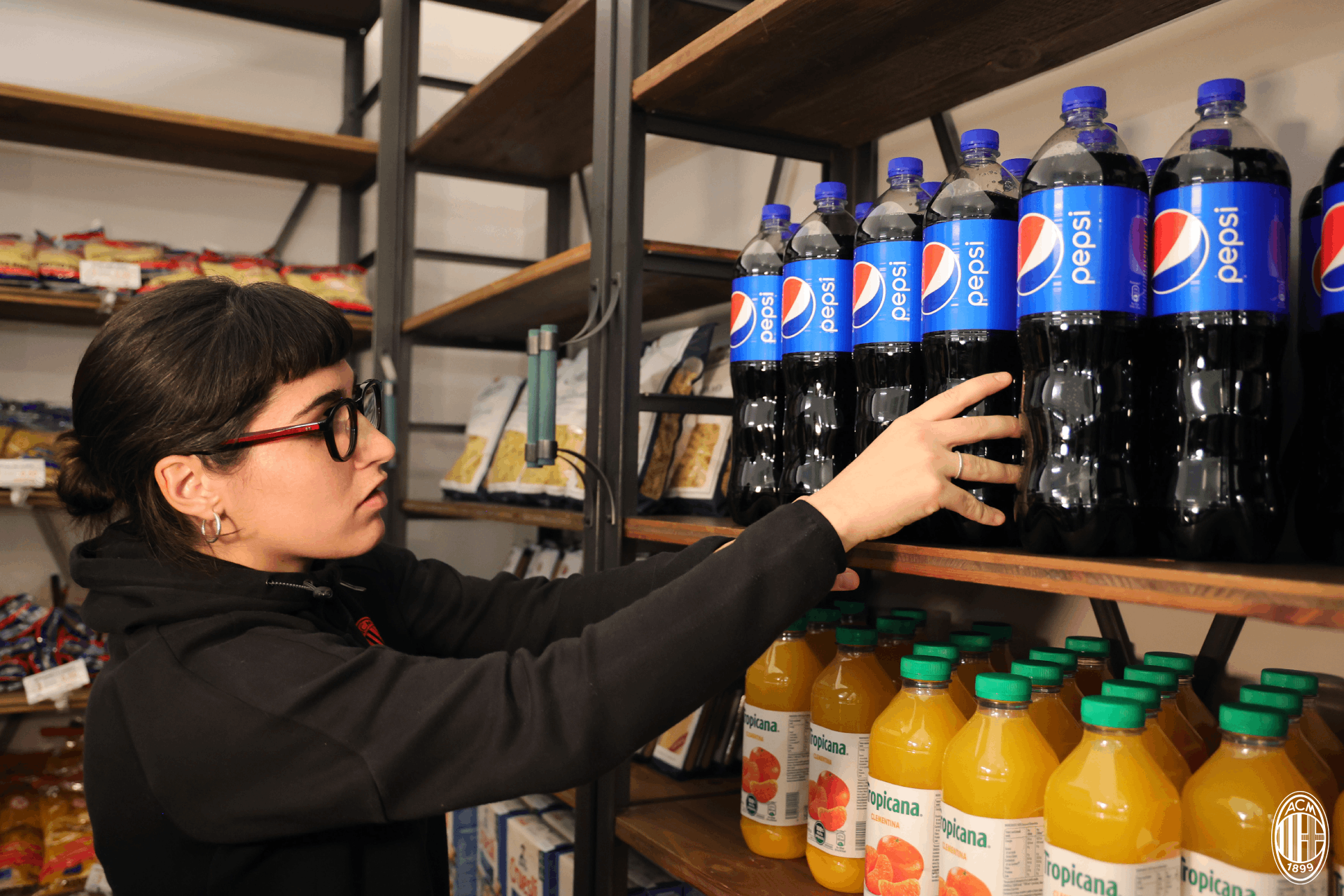 Rossoneri Women's First Team players Marta Mascarello and Valery Vigilucci attended the event and were able to learn about all the initiatives carried out by the association and visit the spaces where they are carried out. Among others, the Emporio della solidarietà has supported the integration and autonomy of the most vulnerable households economically and socially since 2015 and has so far helped almost 900 people thanks to donations from more than 30 entities. It will be the emporium's operators and volunteers who will take care of the distribution of donated products, continuing to boost the autonomy of families in need through the virtuous circle of gratitude.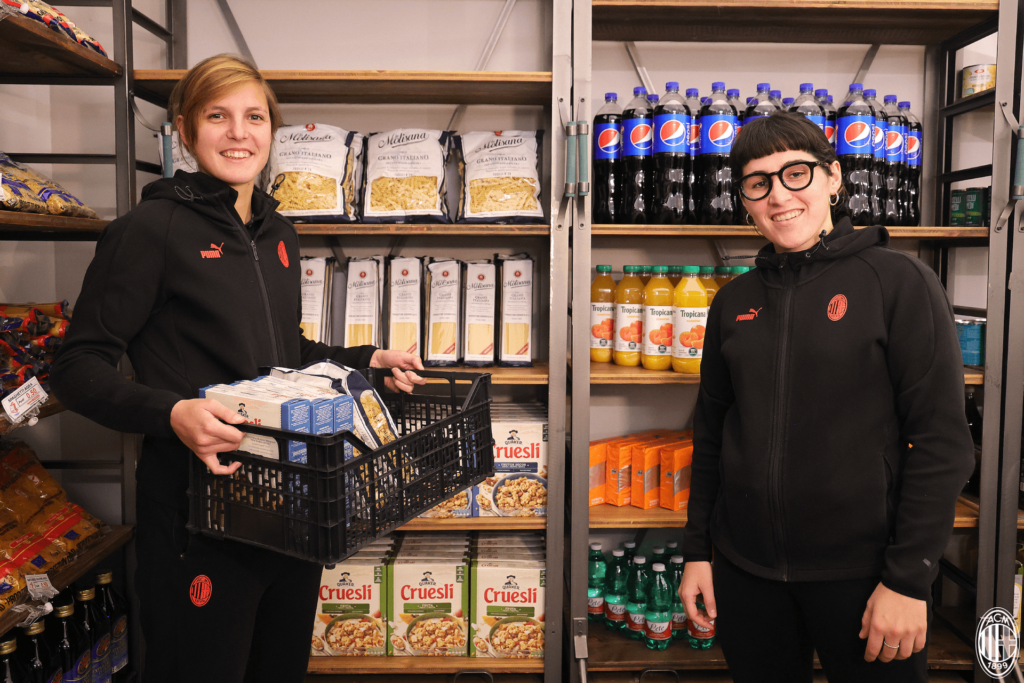 Rocco Giorgianni, Secretary General of Fondazione Milan, said, "At this time of deep difficulty for so many families, due to the post-pandemic crisis and the rapid increase in prices of even the most essential goods, it is important for Fondazione Milan to make contributions together with the entire Rossoneri family. In particular, we would like to thank AC Milan's partners, who from the very beginning have been willing to donate and be an active part of this initiative."
Samantha Lentini, President of APS La Rotonda, commented on this important donation with the following statement: "La Rotonda is a community organisation that has implemented, over the years, a structured way of standing by those who are most in need while supporting them on a path of rehabilitation. The help we received today from our friends at Fondazione Milan allows us to continue on our path, aware that nothing is achieved alone, but that the biggest and most challenging goals (first and foremost the fight against material poverty) are achievable only through the contribution of an entire network of partners capable of using all available resources. This is why we are even more grateful for this important donation!"
The donation is part of the initiatives that the Club and Fondazione Milan have addressed to the community during this holiday season. Among other things, through the Sport for Change program, the latter chose to support "Empowering women and girls through football", a project that aims to use sport and its values to foster the emancipation and social affirmation of girls and young women in the cities of Kolkata, Kampala and Nairobi.