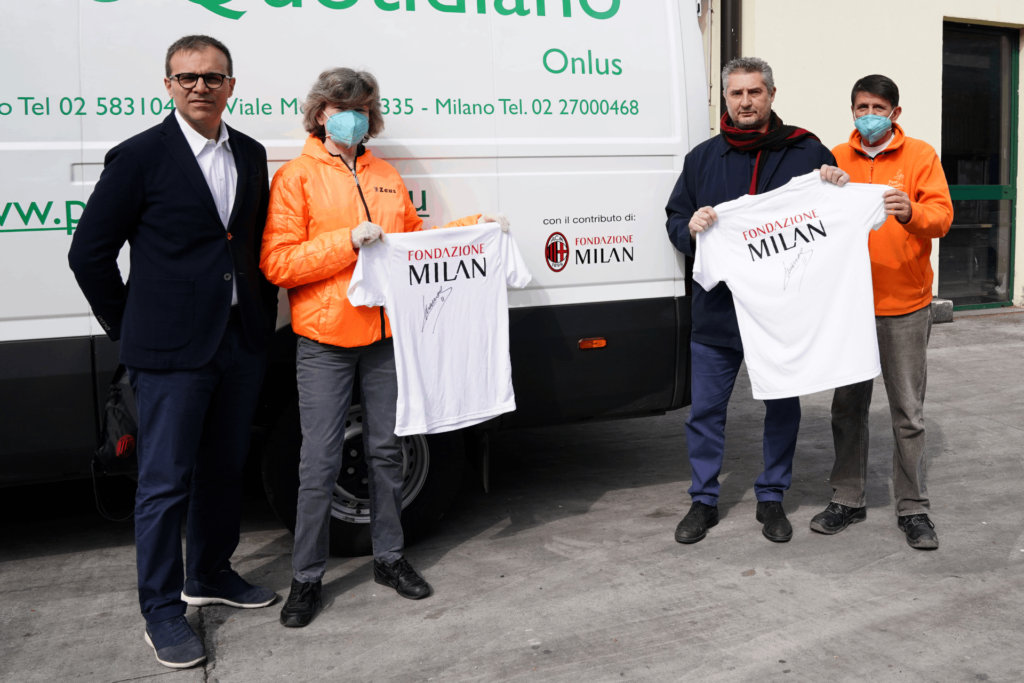 Milano, 28 April 2022 – AC Milan and Fondazione Milan have followed up a donation made to Pane Quotidiano as part of their Assist for Milan project, the raft of initiatives carried out by the Rossoneri last Christmas. They have donated to the association a van, with which to deliver food to people with disabilities throughout the city of Milan.
A delegation headed by AC Milan's Brand Ambassador Daniele Massaro met with Pane Quotidiano's directors and employees at their headquarters at Viale Toscana 28 in Milan. For over 120 years, Pane Quotidiano has operated in the city of Milan, distributing food to around 3,500 every day, completely free of charge. In 2021, the association delivered over one million bags of food to people in need.
The economic downturn and the public health crisis in recent years have caused an increase in the number of people in poverty and exacerbated the problems faced by those that were already destitute. ISTAT estimates claim that around 5.6 million Italians were in poverty between 2020 and 2021, an increase of as much as one million compared to 2019.
The initiative fully embraces the values of the Milan DNA, summarised in the Club's RespAct manifesto for social equity, equality and inclusiveness. Fondazione Milan shares in these values as well, as they, through projects such as the Assist programme, seek to propagate the capacity of sport to educate, integrate and inspire. They respond to the needs of the community and, in particular, those in situations of hardship and support all children and young people hindered by urgent social issues such as poverty, violence and discrimination.
Daniele Massaro, AC Milan Brand Ambassador, said, "we think it is really great and important to support the people most in need, especially in the city where AC Milan and Fondazione Milan have their roots. In a complicated period like this one, the Club has – with this donation – reaffirmed its commitment to looking after every member of the Rossoneri family and the community."