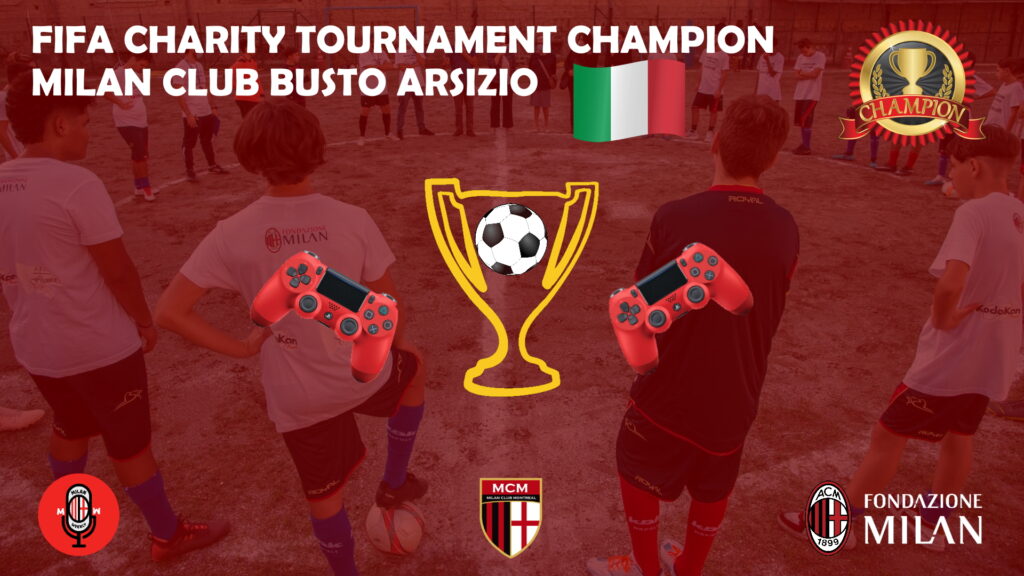 The FIFA 21 tournament organized by Milan Club Montreal has ended and Milan Club Busto Arsizio won the final against Milan Club Egypt, with a total result of 2-1 for the club from Busto Arsizio.
In the consolation final Milan Club Albania, instead, beat Milan Club Poland for a total result of 13-4.
Here are the final placings and the relative prizes:
1) Milan Club Busto Arsizio > FIFA21 shield signed by Sandro Tonali
2) Milan Club Egypt > Home kit 2020/2021
3) Milan Club Albania > Milan Foundation Sweatshirt
In the next few days will take place the delivery of prizes for the winners and then will be decided the date for the meeting / prize between Milan Club Busto Arsizio and Diego "Crazy Fat Gamer" Campagnani of QLASH.
This tournament was a great opportunity to have fun for the 64 participants and the chance to do good, concretely supporting the children who participate in the project "In gioco per il futuro" (Play for the Future). (Play for the Future, hence the name of the tournament).
Thanks again to all the participants!
---
The friends of the Milan Club Montreal have decided to go "beyond" and organise a prize lottery, the proceeds of which will go to Fondazione Milan to continue supporting "Play for the Future".
Up for grabs are: the third AC Milan 2020/2021 shirt, the Fondazione Milan Puma sweatshirt, the Fondazione Milan Gym Bag and the "Milan gaming" t-shirt.
Donations can be made directly to:
Good luck!