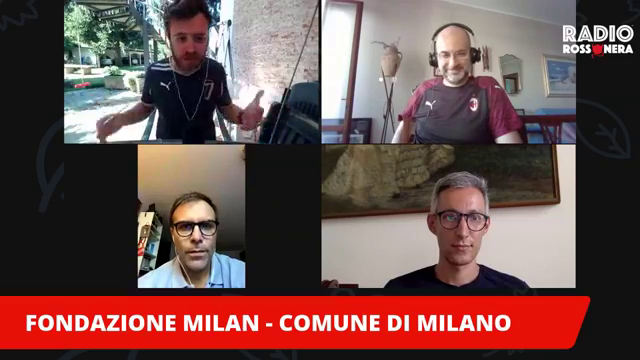 The "Together for Milano" emergency project, which Fondazione Milan launched at the beginning of May to help the most fragile and troubled families in the city, ended today.
Guests of Radio Rossonera, with the speaker Edoardo Maturo who introduced the meeting, were also Pierangelo Rigattieri, Secretary-General of Milanisti1899, Andrea Magarini, Coordinator of Food Policy Milan and the secretary-general of the Rossoneri non-profit organization, Rocco Giorgianni.
During the meeting, emerged the importance of the fundraiser, created to support the "Dispositivo di Aiuto Alimentare" created by the Food Policy of the Municipality of Milan, and which reached a donation quota of almost 100,000 euros, with the contribution of fans and companies that have decided to join this project.
A fundraiser that supported over 5,000 families in the city of Milan who found themselves in difficulty during the Covid-19 health emergency.
A piece that adds to the great solidarity of the city of Milan, which never ends supporting people's needs.
From a message we received from a fan, during the live broadcast, we received the input to continue realizing the charity mission of the Rossoneri non-profit organization:
"I thank the Milan Foundation in its entirety which always feeds a positive image of the Club, beyond the strictly sporting dimension, and contributing to civil society constructively and positively."