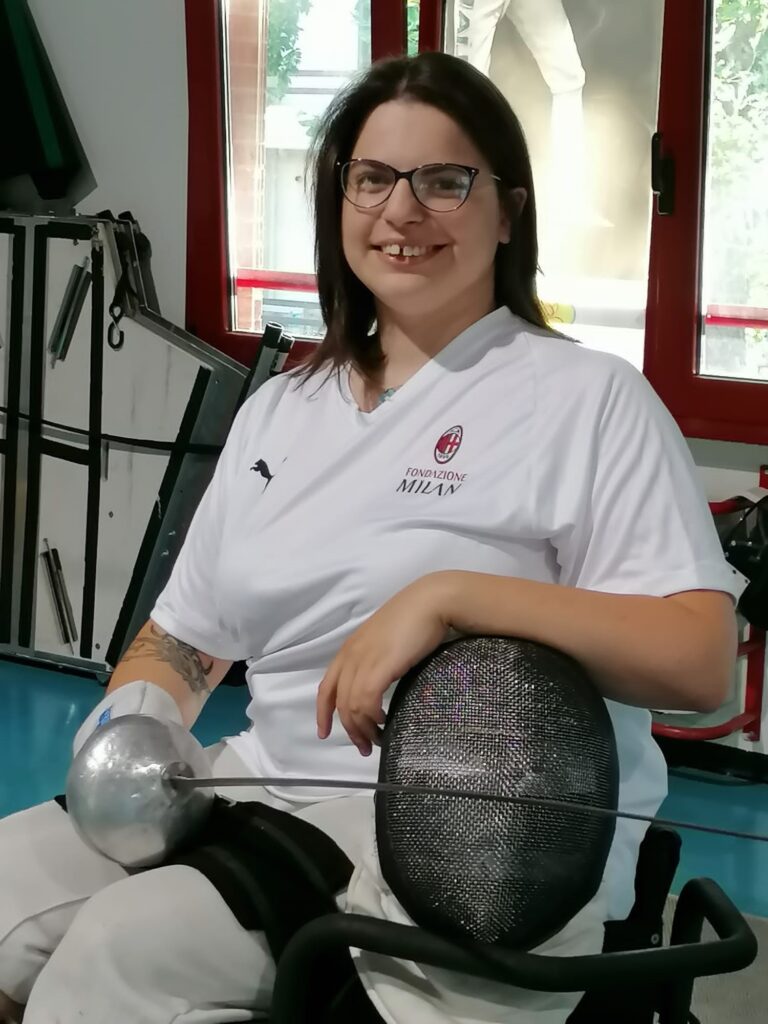 Veronica: a story of sport, inclusion and rebirth.
Veronica is only 21 years old when a neurological condition confines her to a wheelchair, undermining her self-esteem and her hope for the future.
For quite some time now Fondazione Milan's sports programme, Sport for All, has been supporting CSV Emilia's project All Inclusive Sport, and right in the hardest of times for Veronica, this collaboration made her fall in love with sports all over again and gave her the chance to get back into the game with true grit and determination.
In an inclusive environment in which children and teens with disabilities play sports together with their peers, sharing with them every challenge and accomplishment, Veronica discovered – or rather rediscovered – that she is talented, and that she has got what it takes.
Despite all the initial hardships, fencing turned out to be a chance of rebirth, a difficult but rewarding path that over time has led her to compete in Villafranca di Verona, where – on June 1st, 2021 – she became the Italian Champion in Paralympic sword.
"It has been a teamwork from the very beginning" – says Michela Compiani, one of the project's Supertutors – and it has been an act of bravery, from both Veronica and those who have always supported her: choosing to start again by taking new paths, recognising and using her skills to do better and better. We are very proud of the strong woman she has become."
Thanks to your support more and more people with disabilities will get the chance to retake control of their lives and future – just like Veronica – and learn how to deal with themselves and others in order to achieve more ambitious goals, both in sports and in life.
Join us to support Veronica!