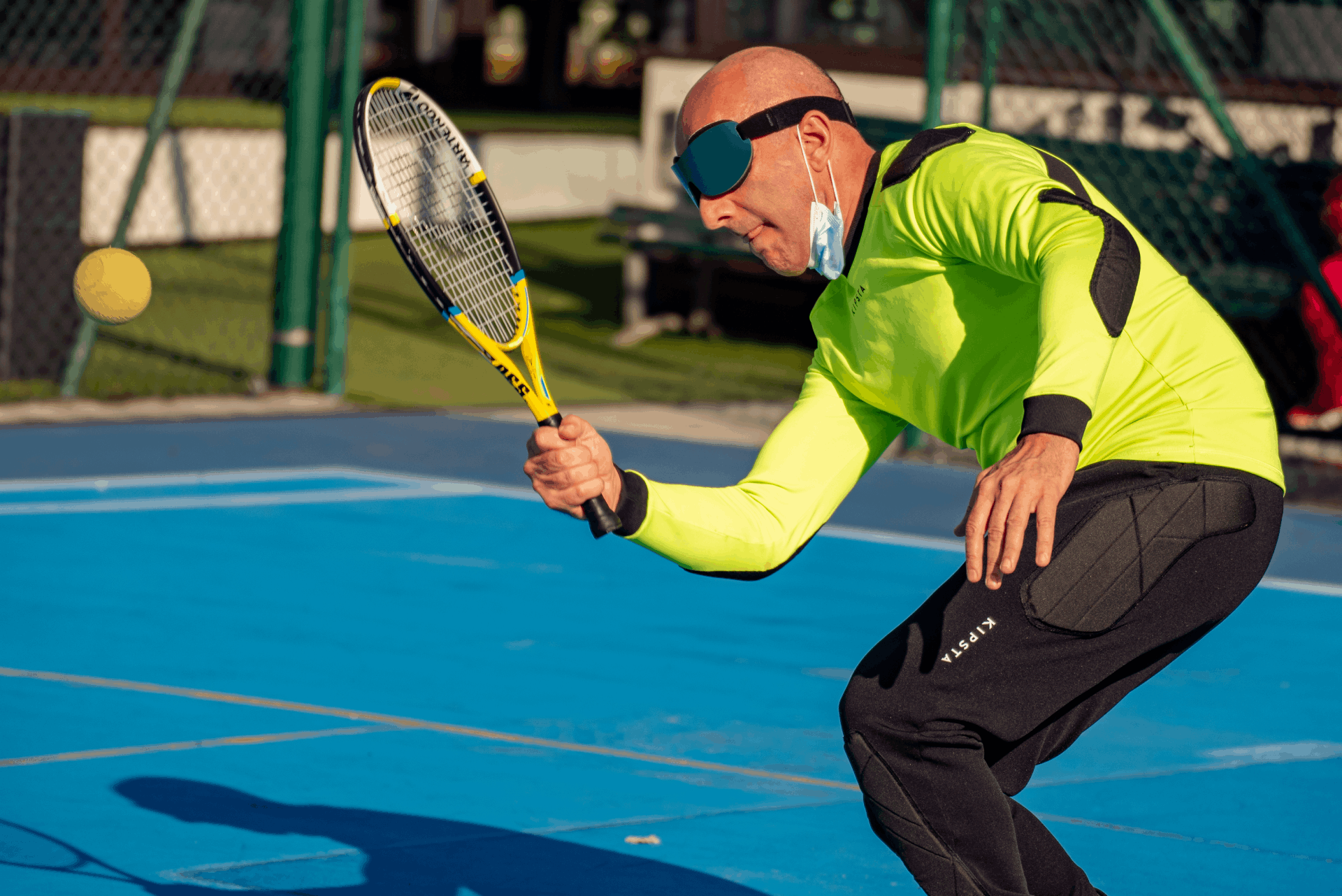 Today we tell the story of Matteo, his nickname is "Bedèo", madly in love with sport as a reason for living, a tool for inclusion, socialization and aggregation, the search for happiness through the eternal challenge to their limits.
Matteo has always participated in the Sport for All project, supported by Fondazione Milan in the Playmore center, with great joy and enthusiasm.
He is a former baseball champion for the blind who, after an adolescence in the company of swimming, then launched himself into the adventure of Blind Tennis, a discipline that Playmore has recently introduced for people with disabilities. A challenge fortunately supported by Fondazione Milan and Playmore, within the project "Sport for All", that thanks to the integrated sport allows disabled and non-disabled people to participate in many activities together with other companions, to share a moment of happiness and joy.
The enthusiasm with which he faces life is also found in his own words "having the opportunity to tread on concrete and red clay courts and to try my hand at forehands, slice serves or backhands has represented and continues to represent for me an electrifying challenge with exciting contours.
By supporting the Sport for All project you will help many children and young people to integrate more easily through sport, just like Matteo did. We look forward to seeing you on the team with us!