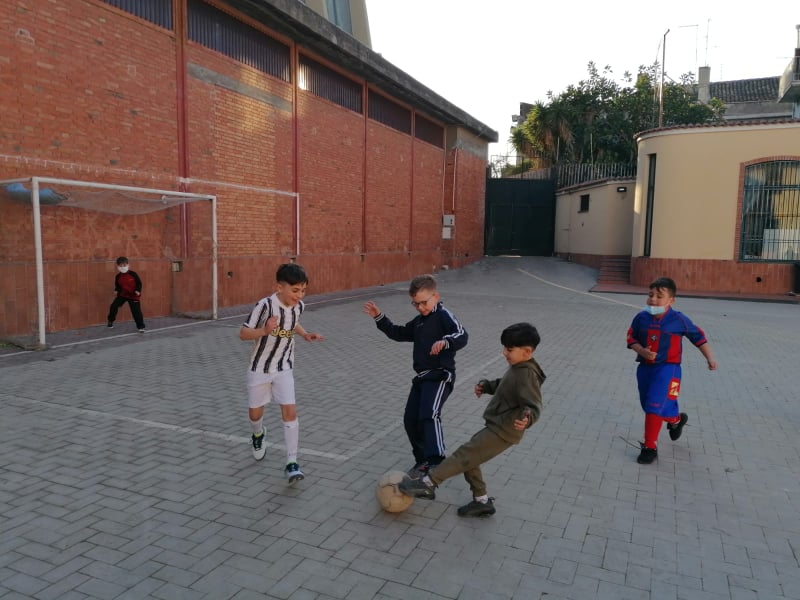 Jason is happy to play with his mates!
"Finally, I feel like I'm part of a team!" exclaims Jason in one breath, 7 years old.
His blue eyes sparkle and he feels the need to talk about how nice it is to have a "regular appointment" with football: getting on the pitch and sharing this great passion with his teammates, which he has seen take shape with the "Sport for All" project thanks to the collaboration between Fondazione Milan and Polo Educativo Spazio47 of Fondazione Èbbene.
Young people, like Jason, who take part in the project suffer from behavioural and learning disorders, mild cognitive deficits, autism spectrum disorders and emotional crises, as well as unfortunately having to deal with strong oppositional attitudes and bullying.
The project is committed to promoting the social inclusion of people with disabilities through sport, with positive effects on the communities to which young people belong: "Sport for All" makes sport open to all, without distinctions or barriers of any kind, through integrated sport activities that allow people with different characteristics, sensitivities and abilities to take to the field to have fun and grow together.
Jason is a shy child who loves to go to school and compete with his peers. He has an innate charisma that he is strengthening thanks to the "Sport for All" project: "Now I can play with my peers without having to give up the field to the same kids who used to see us youngsters as a hindrance. In the neighbourhood of San Cristoforo, the law of the strongest is in force, and children like Jason are often excluded from the game and become mere spectators. But his eyes are bright as he tells us how much everything has changed since the start of the "Sport for All" project at the Spazio47 Education Centre. During matches and training sessions, "we can play with older players now, without fighting", but in a whisper and smiling he confides that he prefers the team of his peers. He plays with an energy that draws him away from the responsibilities that characterise the suburbs, Jason knows he has a precious opportunity and puts his dreams into play. On the pitch he feels like a champion! – He tells us with a smile.
Join the team and support Jason!