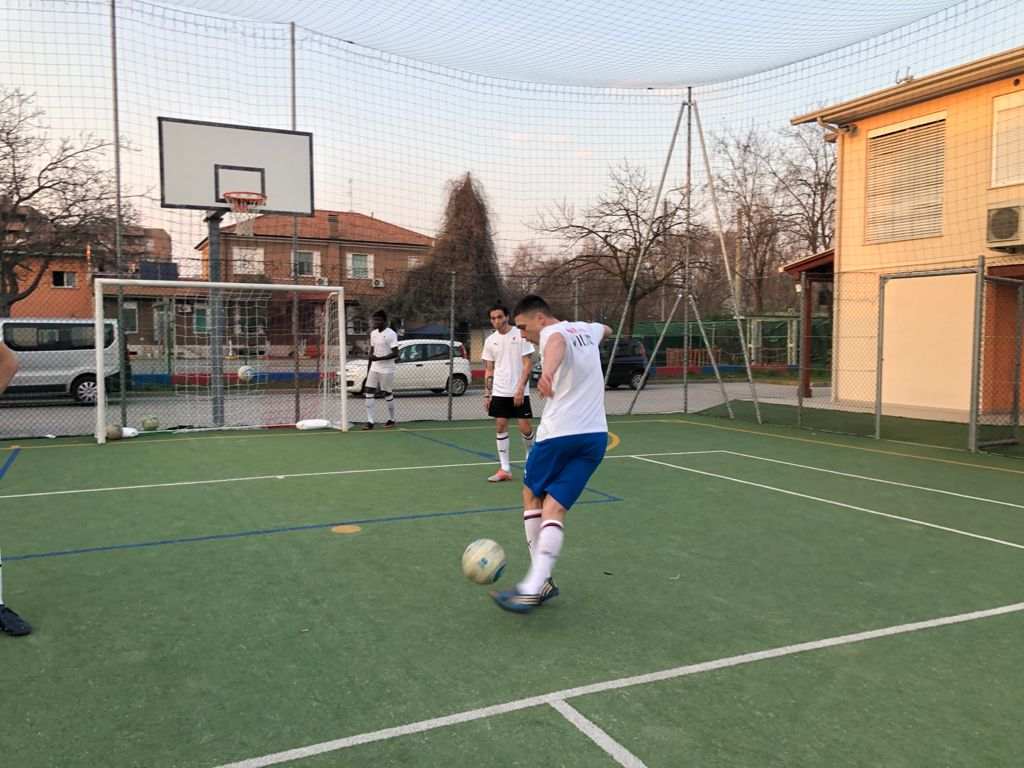 Giulio smiles again with "Sport for Change"
Giulio's story is not a simple one: he remained in Gambia, a small African country, until he was a child with his mother, but when he was eight years old he moved to Italy, going to live in a new city with his father, stepmother and half-brothers: a difficult context for a child to grow up in, so much so that this situation led him, years later, to approach the Kayros community, which embraced him and welcomed him without preconceptions.
In the community, thanks to the Sport for Change project set up in collaboration with Fondazione Milan and Kayros Onlus in the town of Vimodrone, he also decides to start playing sport and devote body and soul to it. Giulio is a sensitive boy who finds it difficult to express his emotions, his path continues with ups and downs and he struggles to integrate well with the rest of the group. Time goes by, and thanks to his tenacity and the support of his coaches and teammates, he opens up more and more every day until he becomes an integral part of the group and decides, of his own free will, to stay and live in the community, where he feels loved and satisfied with his sporting career.
Sport for Change is a project through which Fondazione Milan contributes to the fight against educational poverty, a phenomenon that is itself a cause of social exclusion and discrimination.
The project, in fact, is aimed at minors involved in criminal measures or from situations of family and social hardship, residing in Kayròs premises in Vimodrone.
By supporting Sport for Change you can contribute and help Giulio and many other minors like him.
Join our team, we are waiting for you!