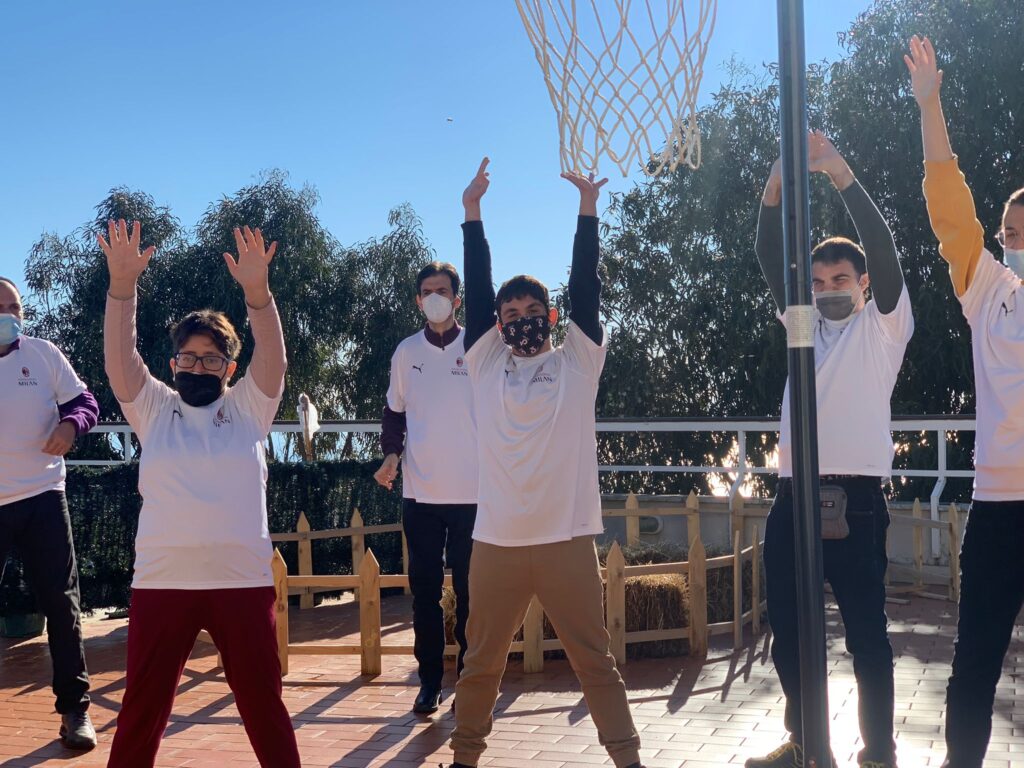 Playing and learning with YUKI
Antonio is a sociable and very sensitive boy, with attention deficit hyperactivity disorder, who has been attending for several years the activities proposed by the Sport for All programme promoted by Fondazione Milan and Yuki.
He participates enthusiastically in activities that involve movement and dynamism, but because of his weaknesses, he has difficulty concentrating and this leads to a failure to complete the tasks assigned.
Despite this, his great desire to do involves him positively when SPORT comes into play. Initially, Antonio tended not to complete the objective of the proposed game, leaving the group and doing something else independently, compared to the rest of the companions. With the passing of time and thanks to the help of the centre's collaborators, Antonio has improved a lot, learning to manage active recovery times without distractions.
During this process, Antonio was able to find his own dimension within the group, respecting the times dictated by the operator who proposed the activity, finding gratification in the "success" and the positive feedback from the operator and the peer group.
By supporting the Sport for All project you will be helping many children and young people!
Join the team!