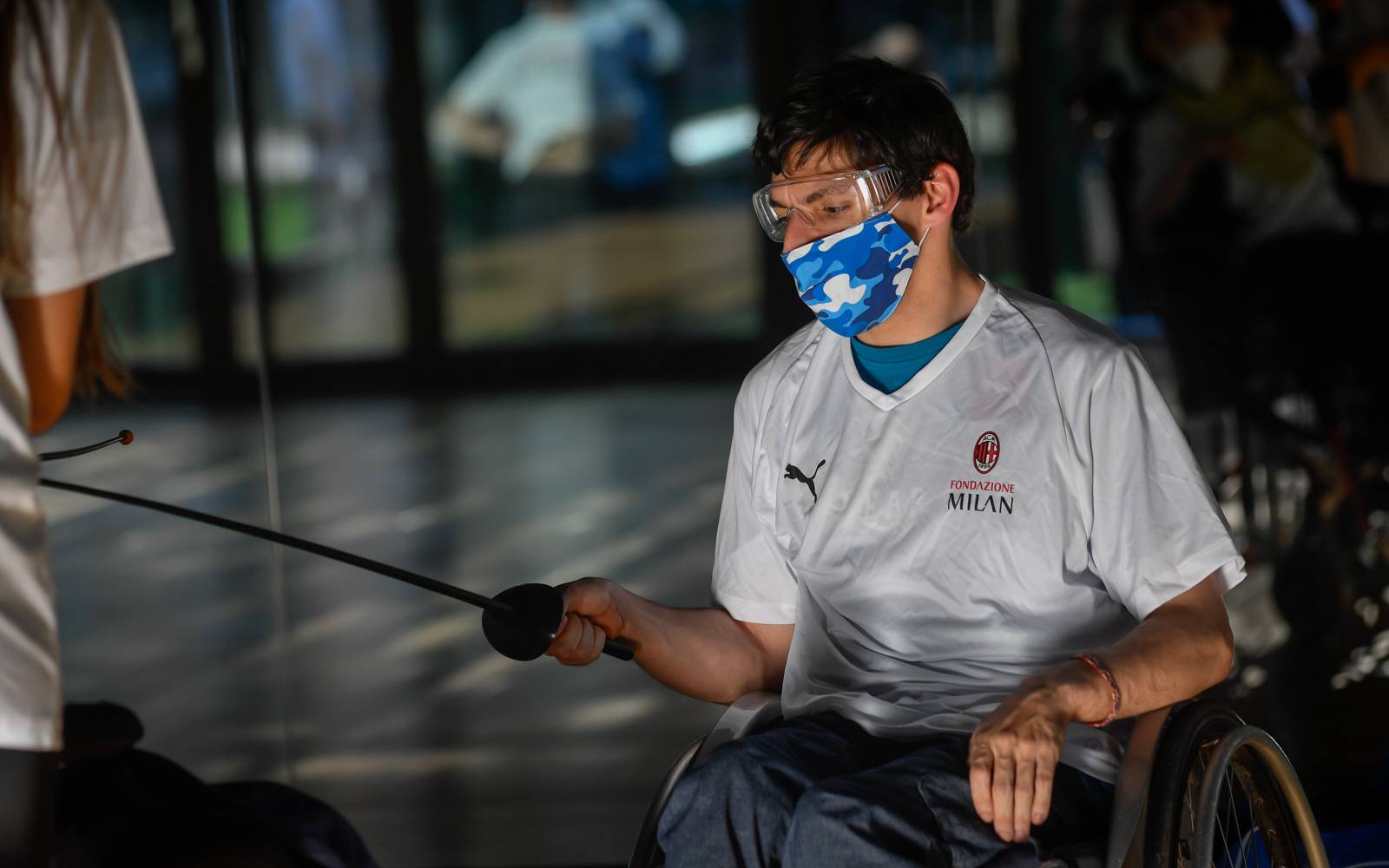 Hi, I'm Antonio.
When I was a child my favourite story was "Peter Pan", I always remember fighting with my mother while she was reading it to me. I was Peter Pan and she was Captain Hook. I'm a big sports fan. I like to follow football, basketball, volleyball and tennis as a spectator, not as a protagonist.
I never thought that one day I would be able to hold a sword and learn how to use it just like when I was Peter Pan.
A lot of people ask: "How can you take a fencing course?"
Yes, it's true, I'm in a wheelchair and I can't use my arms and hands as well as others because I have a mental and physical disability. But thanks to the passion and the possibility given by the Sport for All – Playmore! project, today I can say that I do sport too. And it doesn't mean that it has less value just because it is done in a different way, for me it has a lot – says Antonio.
Every Friday I meet my friend Francesco and we challenge each other to a duel. Then Francesco teaches me how to use the foil. I like him, I like training with him.
Antonio waits all week to go and train at the field together with his Playmore! mates, he chose to attend this course and now I can finally say: "I do sport too and I am a protagonist".
Would you like to support Antonio and expand the Sport for All-Playmore! project?