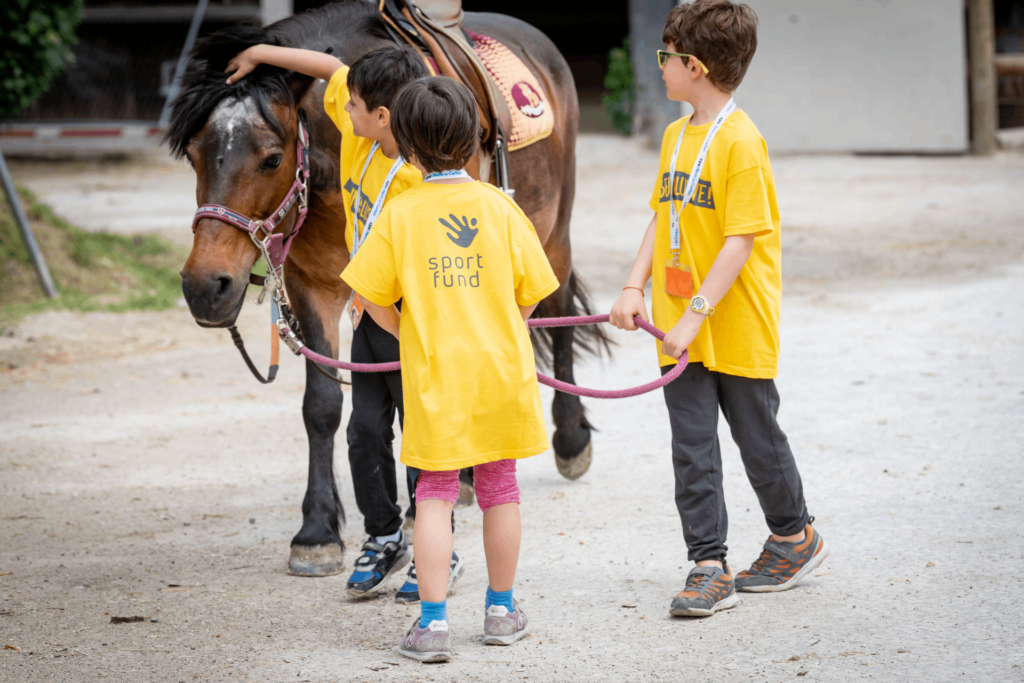 Agnese's change during the equestrian activity!
Agnese is an eight-year-old girl with autism spectrum disorder. The syndrome affects her so severely that she is forced into almost total silence and has reduced motor skills. Her family decided to try animal-assisted interventions and turned to the voluntary association "Il Paddock", which works with Sportfund fondazione per lo sport Onlus which this year joined the Fondazione Milan's Sport for All programme. "Il Paddock" has been working for over twenty years in this field with a multidisciplinary team trained and competent in accordance with national guidelines.
Agnes is entrusted to Angela, pedagogue and project manager, and her horses. Horses? Absolutely! Indeed, absolutely! The motor and empathic qualities of these animals, together with the skills of the Association's staff, reawaken in Agnese a strength that everyone thought had been lost: Agnese moves much more fluidly, smiles, hums, strokes the pony with which she has weekly activities.
Over time, her balance stabilises, the stiffness in her lower limbs visibly improves: in the saddle Agnese finds her own space for relief, warmth and contact that the difficult contexts of the ordinary world find difficult to grant her. The work team (horses first and foremost) has become for her and her family a constant point of reference, recognised and present.
You too can support Fondazione Milan's projects to continue helping Agnese and other children with motor, psychological and relational difficulties.