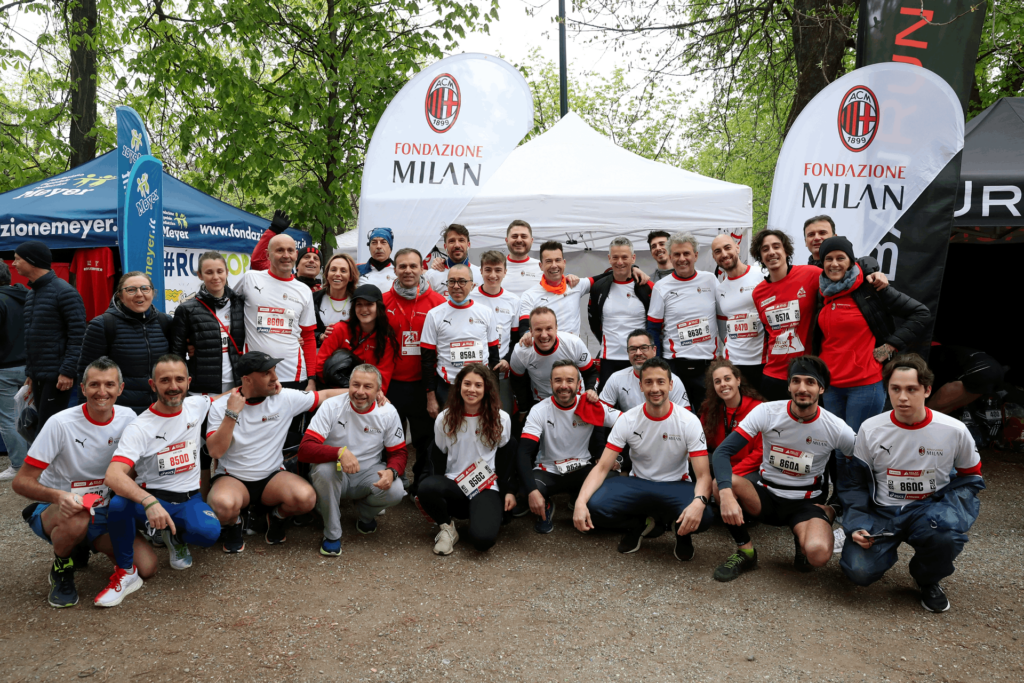 Once again this year, as part of the Milano Marathon, the Relay Marathon is the beating heart of the Charity Program, the fundraising project that allows all runners to run for a non-profit organisation, helping to raise funds to be allocated to one of the solidarity projects of the over 100 participating associations.
The Fondazione Milan, for the fourth time, joins the Charity Program of the Milano Marathon, with the aim of involving 128 runners for 32 relays (4 runners per relay).
THE 'SPORT FOR CHANGE' PROJECT IN MILAN
Fondazione Milan has decided to run the Relay Marathon to support the right to sport and help those who risk being marginalised by society due to their social condition or origin.
Together, the Rossoneri runners can run and raise funds to support children and young people who are part of the Sport for Change project in Milan.
Specifically, for the children and young people who attend the sporting activities of ASD Sporting Murialdo and YouSport asd, two realities of the Milan suburbs, supported by the Rossoneri foundation, which work to improve social inclusion using sport as an educational tool.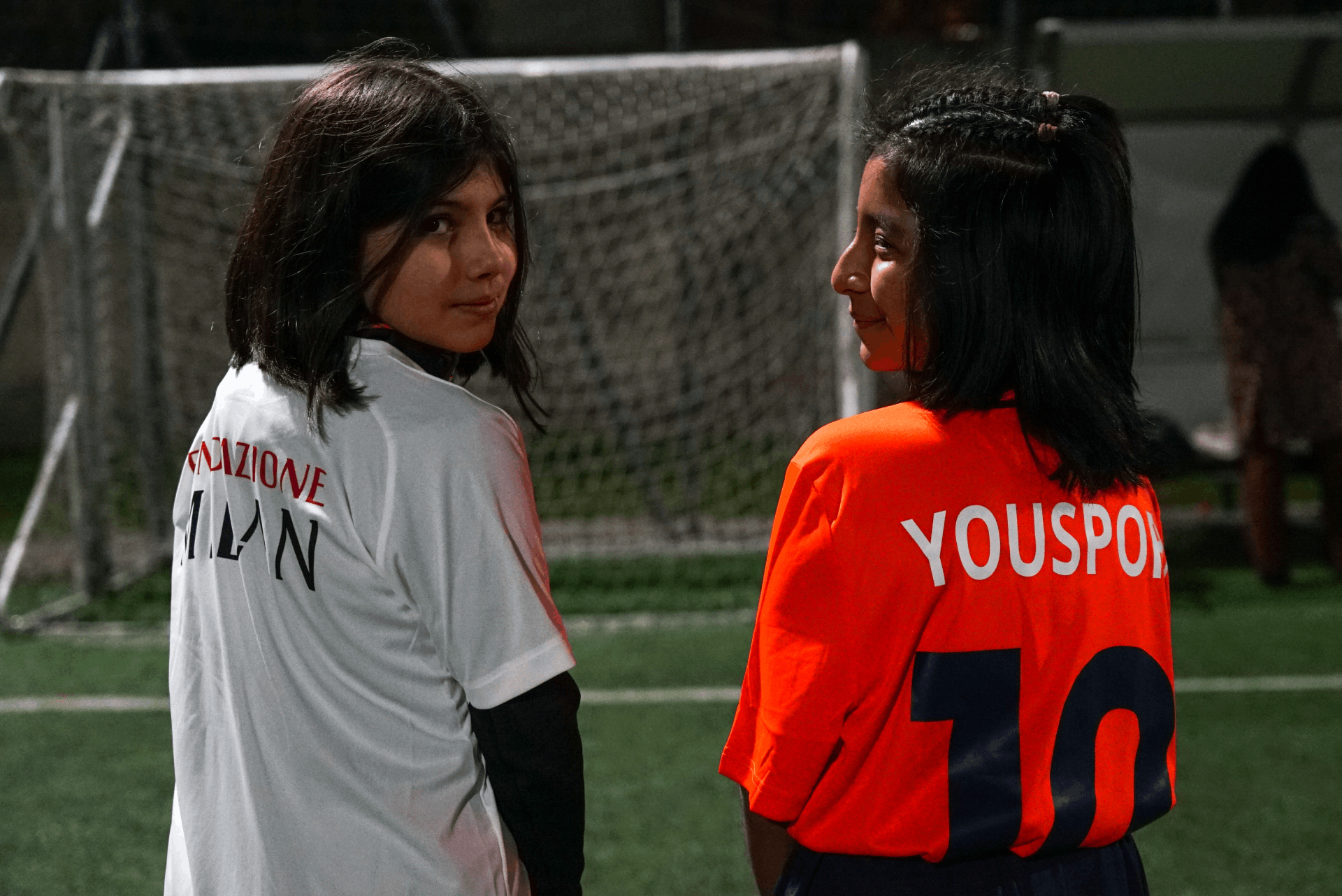 THE MARATHON
The marathon route will start and end at the 'Indro Montanelli' Gardens in the Porta Venezia area. Each of the relay members will cover a distance of between 7 and 15 km, passing the baton to his or her companion at one of the changing points along the route (see below).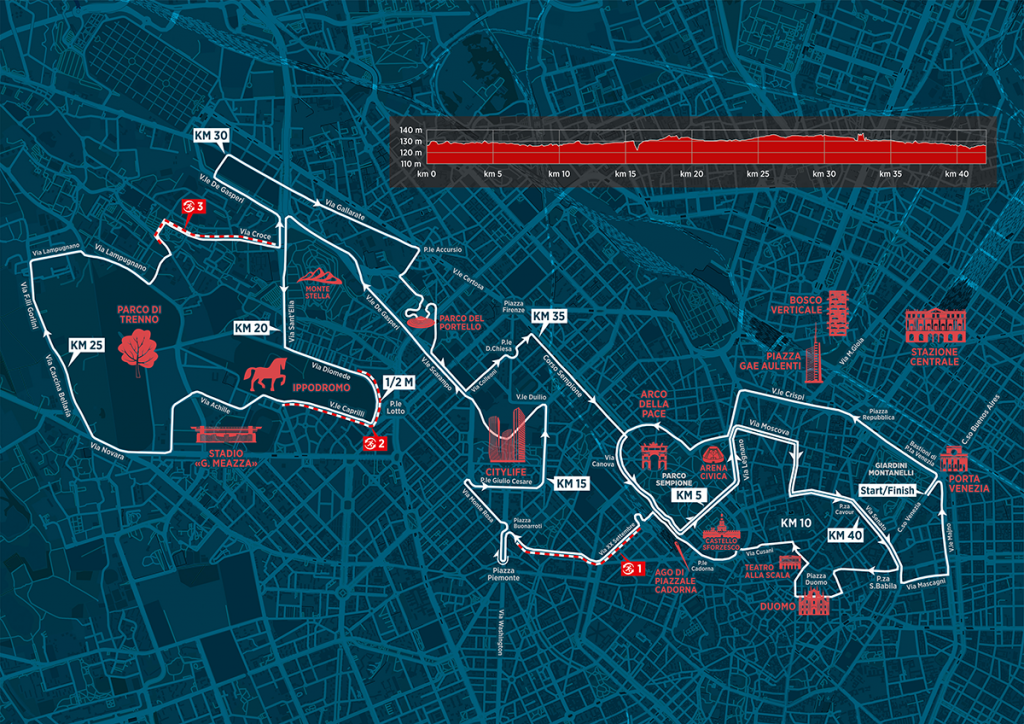 Participation is open to teams of four (minimum age 16) and all participants must have a medical certificate for non-competitive sporting activity.
The Fondazione Milan will collect registrations no later than 10 March.
To participate, interested runners should contact the staff of the Rossoneri foundation via the following channels:
Email: fondazione@acmilan.com
Phone: 02 6228 4522
DONATE!
There is a minimum registration donation of 50 euros per person (200 euros per relay): these contributions will go to support the young people of the Sport for Change programme in Milan.

All teams will enjoy the services offered by the organisation and will receive as equipment:
Race bib
Milan Marathon Kit
The Fondazione Milan kit
Furthermore, Fondazione Milan has decided to reward speed and generosity: prizes will be awarded for the fastest relay and for the most generous relay, i.e. the one that will have collected the most donations through Personal Fundraising on Rete del Dono.
FOR COMPANIES
Are you part of a company and want to propose the initiative internally? Contact us!
This is a great opportunity to put a Team Building and Corporate and Social Responsibility activity on track.
The Relay Marathon relay formula lends itself perfectly to corporate participation involving employees, both in the race and in fundraising.
What are you waiting for? Run with us!