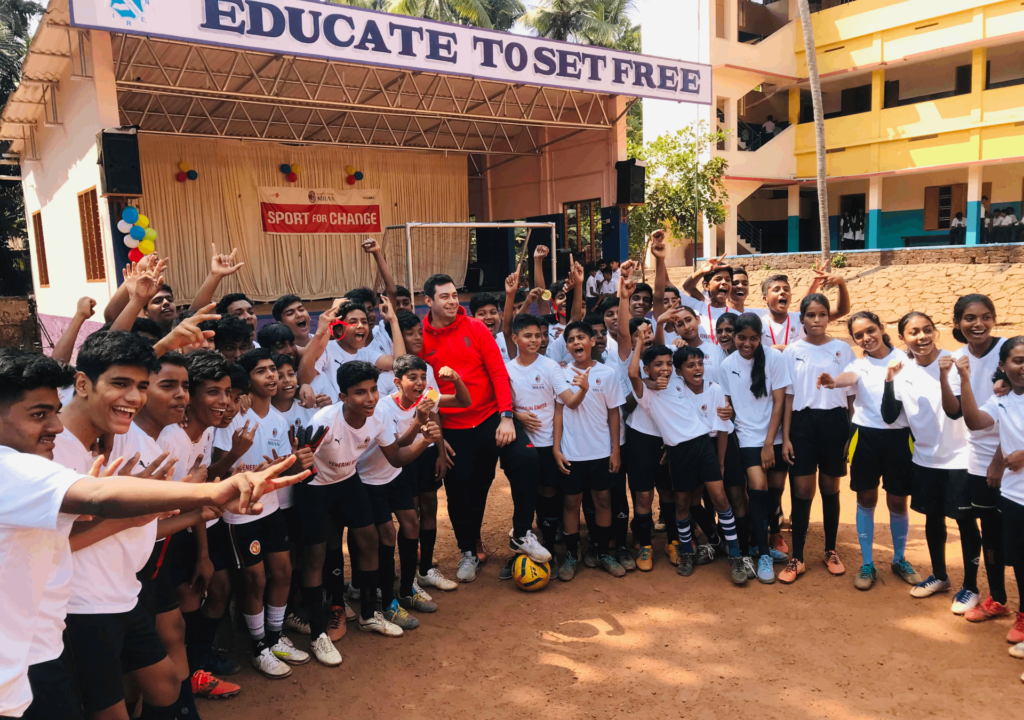 Tuesday 14 February saw the inauguration in Kerala, Federal State of India, of the new Fondazione Milan project at the Venerini EM Higher Secondary School Farook College and in collaboration with the India Group and Bitmex, Principal Partner of AC Milan, which will support a number of Sport for Change and Sport for All projects in the 2022/2023 season.
The contribution will guarantee around 60 sports scholarships to the school's male and female students, thanks to which they will be able to access sports and football education; in addition, the school's sports facilities will be upgraded so that football courses, which is one of the most popular sports in Kerala, can be held at their best.
The inauguration day was a real celebration, accompanied by music and games, which involved students and teachers and was attended by Alberto Lacandela, Official Academy Coach of the Milan Academy Kozhikode.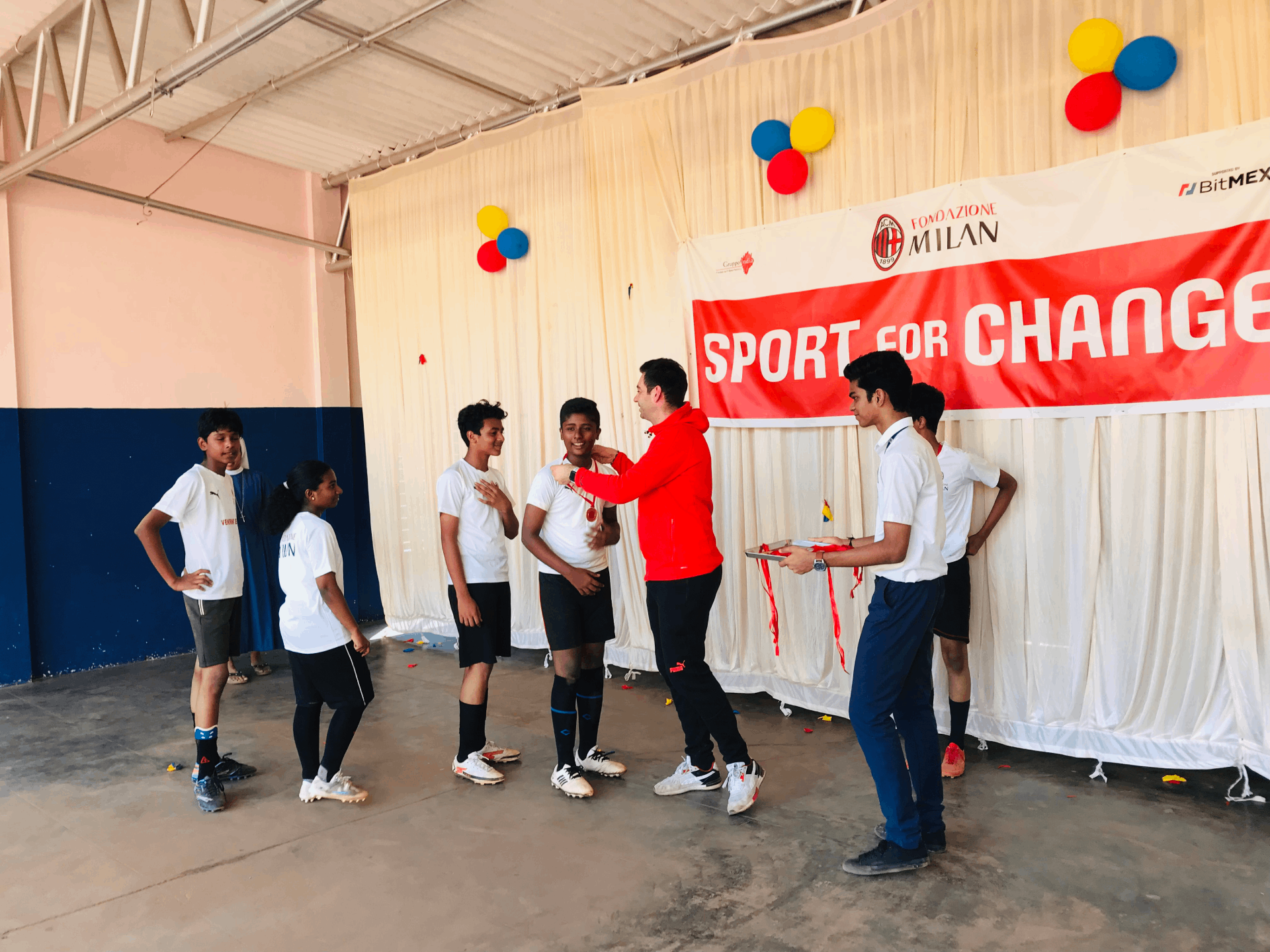 "It is always nice and exciting to have the opportunity to participate in this kind of initiative. I am happy that the club, Fondazione Milan and our sponsors are attentive to the basic needs of underprivileged children. Sport is a fundamental part of the educational growth path, along with study, of every boy! I will certainly come back to see them! They gave me incredible enthusiasm and passion!" said Lacandela.
Alberto, representing the Rossoneri world, met the protagonists of the programme and gave them Fondazione Milan shirts as a symbol to kick off the project.
This new collaboration further strengthens Fondazione Milan's commitment in India to spread the educational and social values of sport so that young people can express their talents to the full.