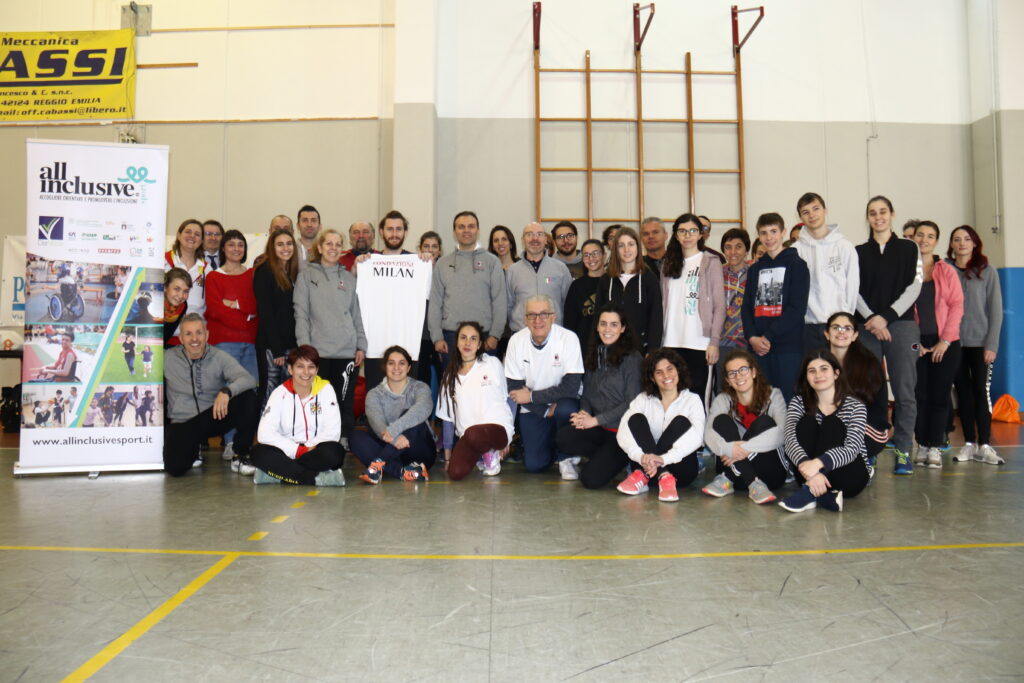 As part of 'Sport for All' – the initiative supported by Fondazione Milan and Giuliani Foundation – the 'All Inclusive Sport' project was recently launched on Saturday 22 February in Reggio Emilia.
The project, organised by volunteers from the CVS Emilia-Dar Voce service, aims to encourage more than 120 disabled children to join sports groups within the region.
The project was inspired by local disability associations who rely on a model that looks to help disabled children take part in sporting activities both in and outside of school. Every disabled athlete will be assigned a tutor, while there will also be a central figure for each sporting activity and an organiser who will oversee the general management of the project. The main aim of the initiative is to spread a sense of sporting inclusion between the kids, parents and coaches, presenting a model that can also be followed elsewhere.
Giammaria Giuliani, president of the Giuliani Foundation, was delighted with the launch of this latest programme: "Through All Inclusive Sport, we are launching our third project nationwide. By collaborating with Fondazione Milan, this allows us to provide support for disabled children, who can grow and develop their talents thanks to integrated sporting activities."
"Sport for All is a fantastic initiative that allows us to discover some of the exceptional talents that exist within our region, with sport creating opportunities for integration and inclusion," said Rocco Giorgianni, General Secretary of Fondazione Milan.
"We are proud and honoured to join Fondazione Milan and Fondazione Giuliani in starting the conversation on social inclusion," said Umberto Bedogni, the former President of DarVoce and now the vice-president of CsvEmilia. "Our project has an increasingly strong and vital impact for hundreds of local families and this collaboration represents another important step forward."