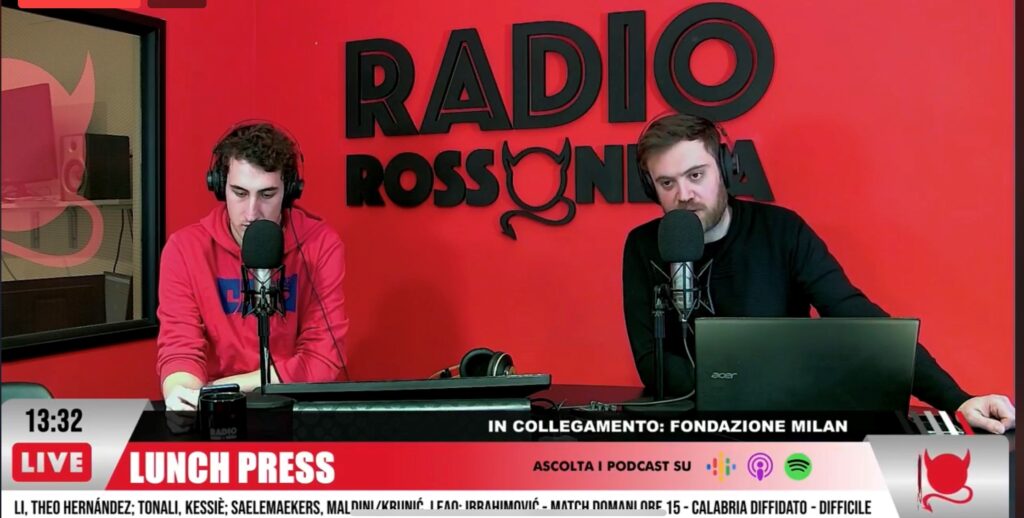 We are back live on Radio Rossonera, with an intervention by our general secretary Rocco Giorgianni. 
Today we talked about the latest updates regarding the projects that we are implementing in this moment of emergency:
Fondazione Milan, together with AS Cometa of Como, has launched the "Fare Rete" project, with which it is committed to supporting 30 minors in order to accompany them through sport, and especially football, to allow them to rediscover the beauty in the educational path they have undertaken, and to cultivate their skills, interests and inclinations.
In Milan, the Sport for All project in the Playmore! continues its sports activities following the anti-coveted regulations.
Fondazione Milan has been committed for years, through its Sport for All programme, to promoting access to and support for the practice of sport in inclusive contexts for children with disabilities.
A new project will soon be launched in the city of Naples in collaboration with Yuki Onlus, focusing on sport as an educational and social inclusion tool.
In addition to sports projects, the commitment of the Rossoneri continues for the project in collaboration with the City of Milan and Food Policy: the new Food Hub in zone 8 that supports all families in need and, in particular, is dedicated to the collection and distribution of food and basic necessities for children.
The project, carried out by Fondazione Milan, AC Milan and its donors, can be supported through the proceeds of the Charity Pack, an exclusive set of magnets that is on sale in the official AC Milan stores and online.
To find out more, you can click and listen to the episode.  Enjoy listening!