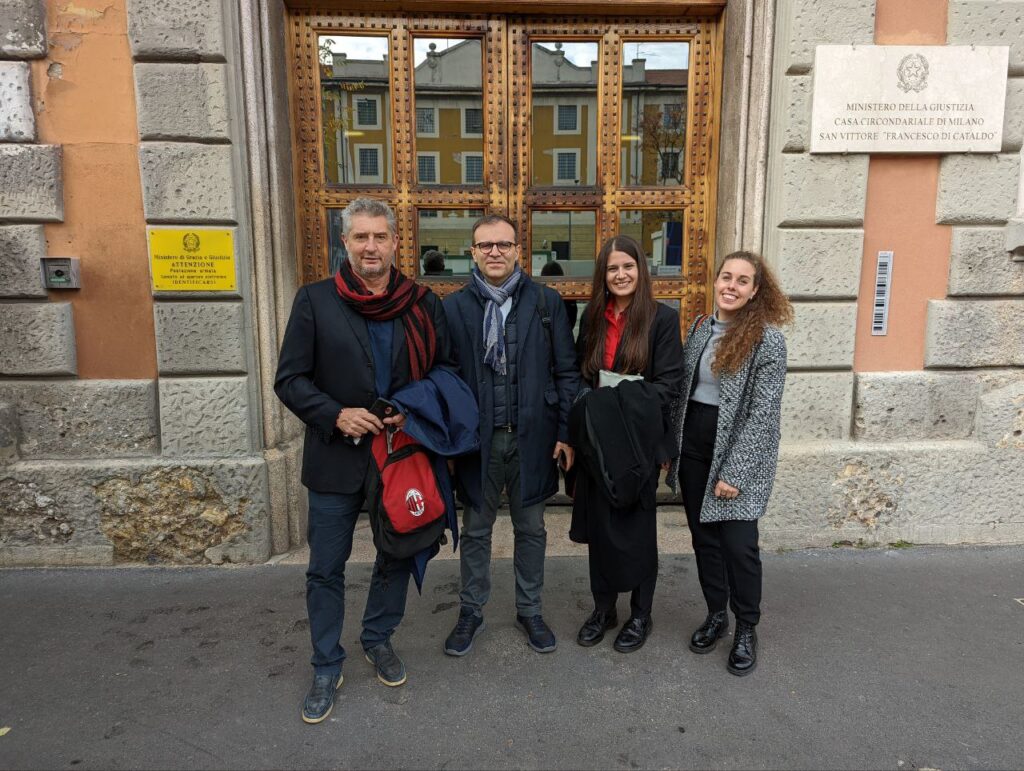 On 11 November, a delegation from Fondazione Milan, together with Daniele Massaro, Fondazione Milan brand ambassador, went to San Vittore prison to visit the 'La Nave' ward and give them technical materials for sports activities.
The initiative was born out of the desire of the youngsters and, when asked how the idea came about, the answer was "It was born for fun! After watching the penalty shoot-out of the RIO AVE – AC MILAN match inside a cell in the ward, we thought we'd try to contact you to organise a meeting. And so we did!"
Fondazione Milan has made itself available to support the activities of the La Nave ward through the donation of technical material such as: training suits, balls and soccer bibs.
Today's meeting took place with all the boys of the ward who warmly welcomed Fondazione Milan inside and who, together with the brand Ambassador Daniele Massaro, discussed various issues through the story of his football experience.
La Nave is a ward located on the fourth floor of the third ray of the San Vittore Prison and is dedicated to the treatment of inmates-patients addicted to substances (drugs and alcohol). The service is aimed at those who, being in detention, are assessed as suitable and sufficiently motivated to undertake a path of change in a context of care and empowerment.
The aim is to encourage understanding and reworking of the behaviour that led to addiction and deviance.
The inmates-patients who apply to join are asked to sign an agreement committing them to respect – in addition to the rules of the prison system – also the specific rules of the ward, whose daily routine is marked by numerous individual and group activities and moments of confrontation.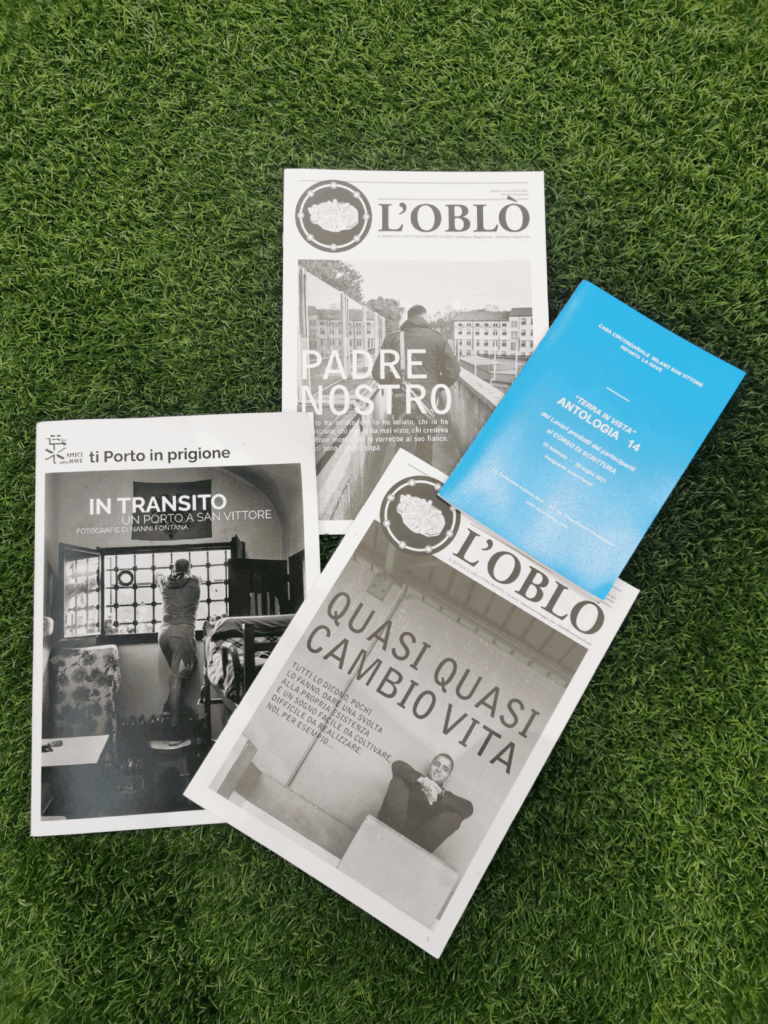 The service – created in 2002 on the initiative of the then Psychotherapeutic Service of the Milan Asl – is called S.S. Trattamento Avanzato Nave (Advanced Treatment Ship), and is part of the complex structure of the Penal and Penitentiary Area of the Azienda Socio Sanitaria Santi Paolo e Carlo of Milan.
Heterogeneous professionals make up a multidisciplinary team with the aim of guaranteeing a "treatment and rehabilitation programme" from a clinical and criminological point of view. The work of the professionals is supported by numerous volunteers who enrich the therapeutic offer.
The special feature of the Nave is that it gives patients the opportunity to start treatment as soon as they enter the prison circuit and provides them with the tools to continue treatment outside.
Below are the words of one of young people through the page of the logbook that opened the day on Friday during the usual opening meeting: