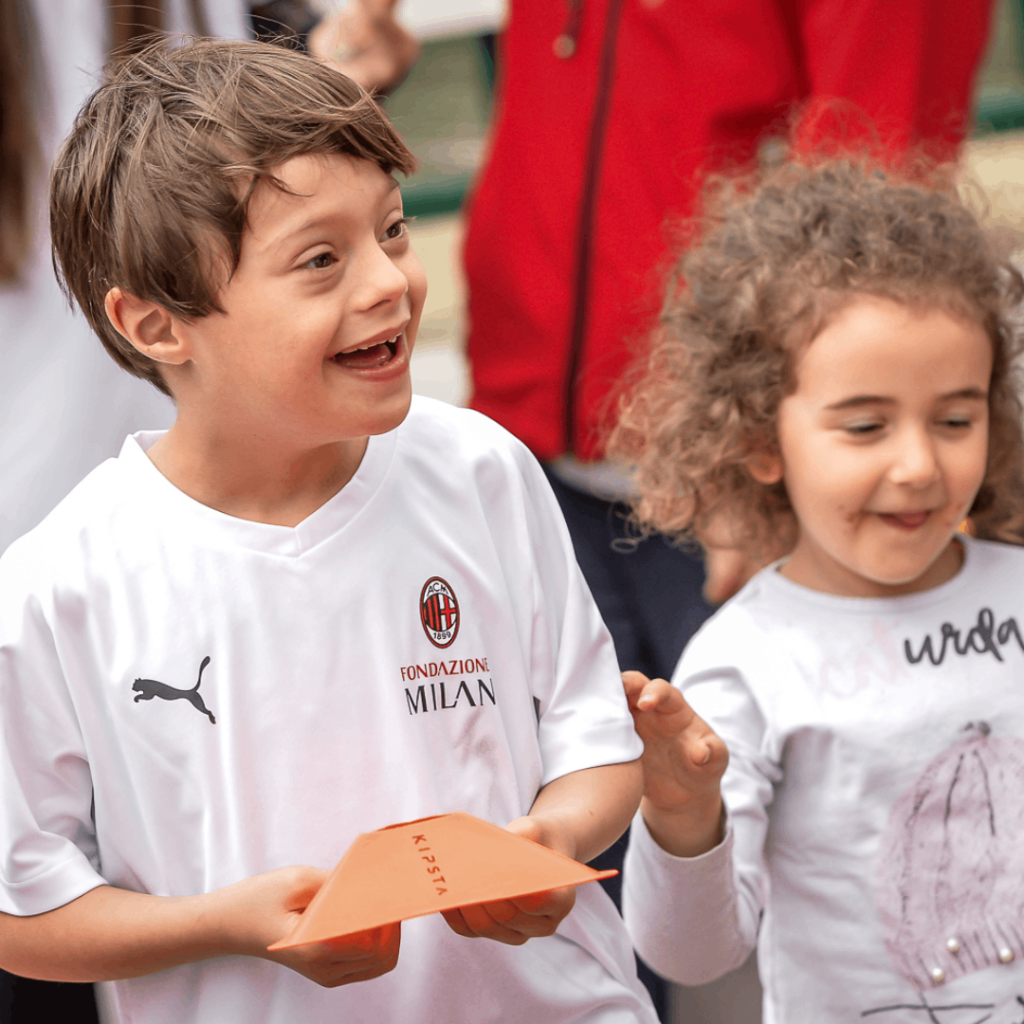 The first 'World Down Syndrome Day' was held on 21 March 2006, recognised by the United Nations General Assembly in 2011. The day and month (21/3) were chosen to correlate respectively with the particular chromosome numbering and 21, which indicates the altered chromosome.
On the occasion of World Down Syndrome Day, we want to reiterate our commitment to supporting the accessibility of sport for all through the Sport for All programme! In Milan, the programme is active at the Playmore! centre, where people with and without disabilities take to the field together, in mixed teams, to show that diversity is an asset to our community.
Many sports are practised: football, fencing, gymnastics, beach volleyball, multisport and tennis. Acting as a collector for the needs of the area, the centre collects recommendations from local organisations, involves the young athletes recommended by them and builds activities that allow interaction with other sportsmen and women, coaches and volunteers.