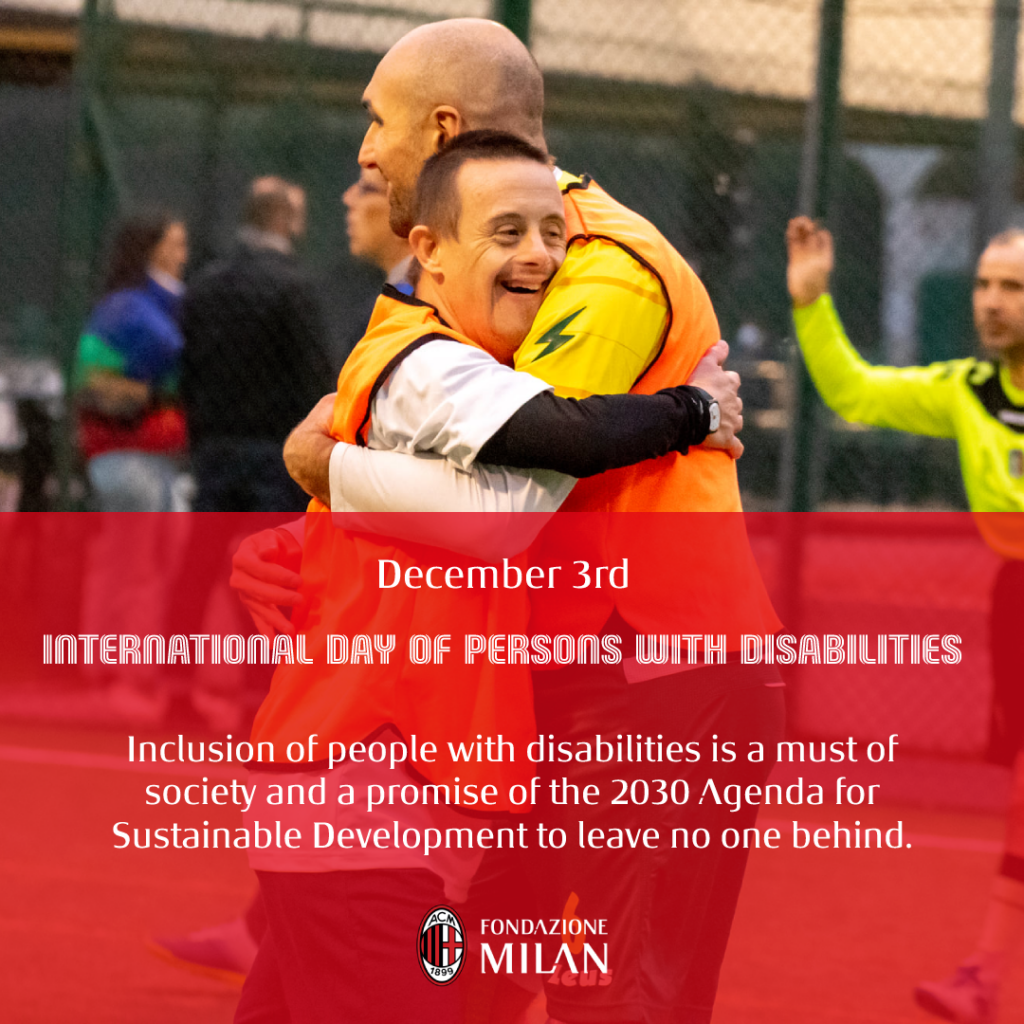 The International Day of Persons with Disabilities is celebrated on 3 December each year. Established by the United Nations in 1992, this Day aims to raise awareness towards understanding of disability issues and commitment to ensuring the dignity, rights and well-being of persons with disabilities.
Sport for All is a sports and social project that Fondazione Milan is proud to promote and support, attentive to issues of disability. The project encourage integration and social cohesion through which sports activities practised by people with and without disabilities.
In particular, the initiative is committed to broadening the range of sports on offer to people with disabilities, so that everyone, without distinction, can enjoy the psychophysical and relational benefits of sport.
Inclusion of people with disabilities is a must of society and a promise of the 2030 Agenda for Sustainable Development to leave no one behind. The commitment to realizing the rights of persons with disabilities is not only a matter of justice, it is an investment in a common future.