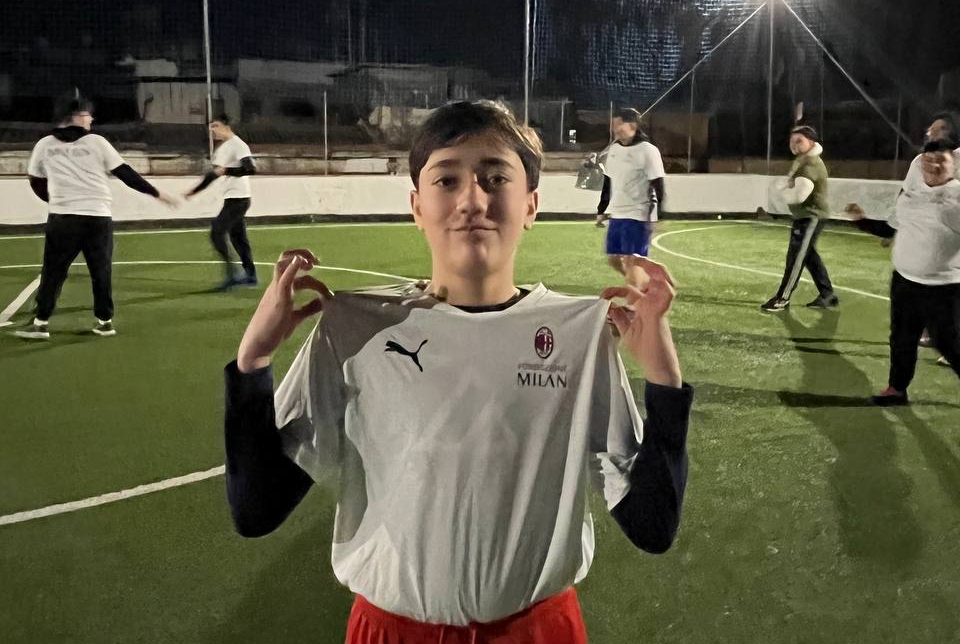 Proud to wear the Fondazione Milan jersey!
Denny thanks to Sport for All has found an opportunity to start dreaming again
Until recently, Denny played in the streets, with neighbours as teammates and makeshift balls picked up here and there. Denny is 14 years old, he and his sister live by their own rules, unconcerned about what the teacher says at school or his mother at home.
The uncomfortable situation he faces in his daily life certainly does not help. His father was recently in hospital, in a coma, because of an accident. But if it is true that out of difficulties come opportunities for redemption, Denny met his at 128A Villa Scabrosa Street, in the heart of San Cristoforo.
In the most delicate moment of his life, the boy found comfort and an important point of reference and recreation at the Polo Educativo that Spazio 47 manages in synergy with Fondazione Èbbene and Fondazione Stella Polare.
It was in that facility that Denny discovered the football pitch he had dreamed of playing football since he was a child. And, thanks to the Fondazione Milan 's Sport for All programme, and its commitment to renovating the field, today Denny has a real playing field and many balls at his disposal.  Not only that, he also has a coach, who gives him and the whole team the right tips to be real champions and become as strong as their favourite players.
By supporting Fondazione Milan's programmes, you can help children and young people to continue to believe in their dreams. Join the team with us!