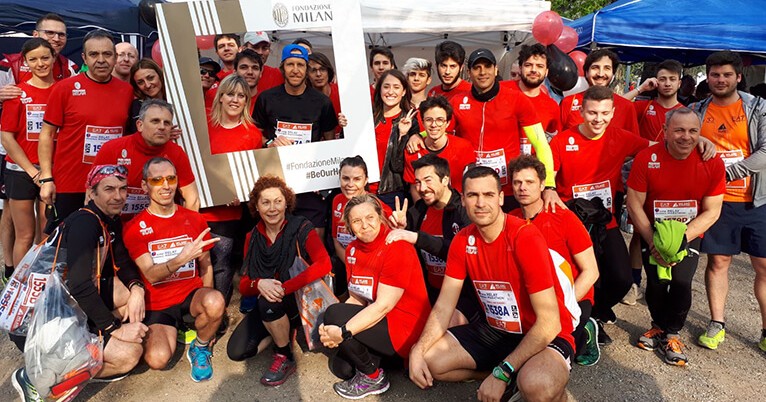 Within the Milano Marathon, the Relay Marathon is the beating heart of the Charity Program, the fundraising project that allows all runners to run for a non-profit organisation of their choice, helping to raise funds for the solidarity projects of over 100 non-profit organisations.
organisation of their choice, contributing to the collection of funds to be allocated to the solidarity projects of the more than 100 participating associations.
This year the Fondazione Milan is back on track to take part in the Charity Program of the Milano Marathon, with the aim of involving 128 runners in 32 relays (4 runners per relay).
The commitment is to run and raise funds to support the Assist project for the Food Hub active in the city of Milan in Via Appennini and continue to support the families and children most at risk at this time of economic crisis caused by the pandemic.

The route will begin and end at the Indro Montanelli Gardens between 7 and 13 km, passing the baton to their team-mate at one of the exchange points. change points.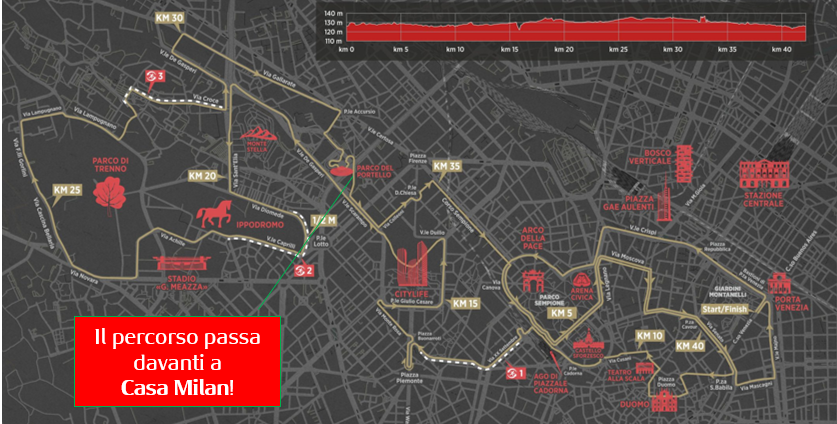 Participation is open to teams of 4 (minimum age 16). All participants must have a medical certificate for non-competitive sports activities.
Fondazione Milan will collect the registrations no later than March 18th, so all you have to do is contact the staff who will follow the runners for every step necessary for registration through the following channels:
fondazione@acmilan.com
02 62284522
There is a minimum donation of 50 euros per person (200 euros per relay): these contributions will support the daily activities of the Food Hub.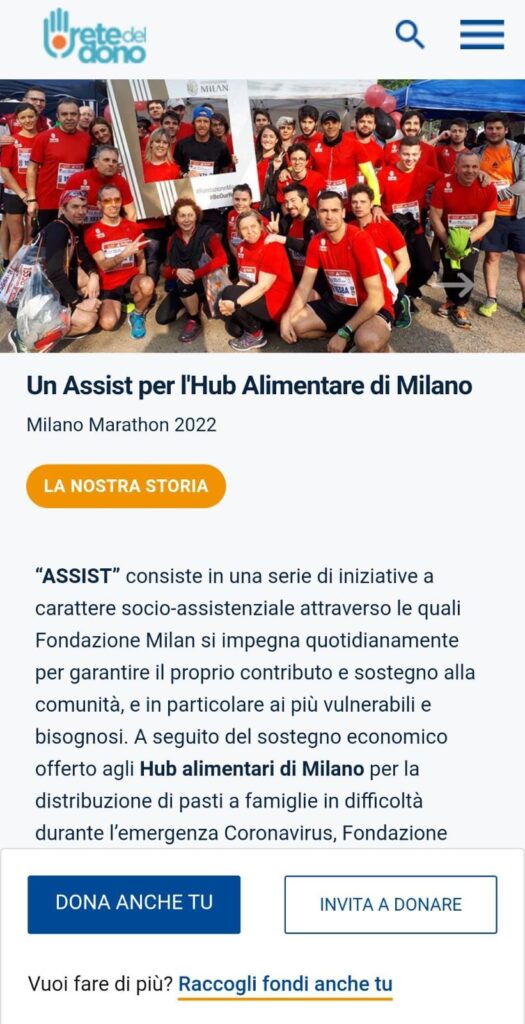 Registered runners will receive a gift:
Race Pectoral
Milan Marathon Kit
The Milan Foundation kit
In addition, you can enjoy all the services offered at the meeting and refreshment point at the end of the race.
Fondazione Milan has decided to award a prize to the fastest and most generous relay team, i.e. the one that has collected the most donations through the activation of a Personal Fundraising page on Rete del Dono.
In the days following the competition, a meeting and celebration will be organised at the Food Hub where the prize-giving of the two relays will also take place.
Those who can't make it on 3 April will have the opportunity to compete with Run Anywhere, an app that allows fans to form their own teams and run and support their favourite charity; runs will be tracked with the dedicated app or GPS device, and uploaded to the event portal.