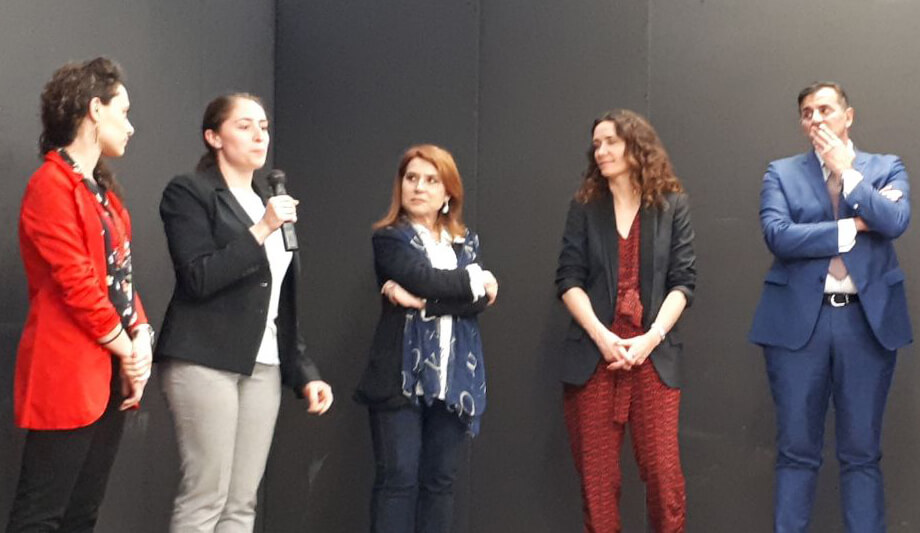 Thanks to the contribution of Fondazione Milan and Amway Italia, 25 children will be able to return to Eggi and attend an earthquake-proof kindergarten
25 children will be able to return to Eggi to attend the new kindergarten. Due to 2016 major earthquake in Central Italy, they were moved and hosted in a structure of the Curia in San Giacomo (Spoleto).
Thanks to Fondazione Francesca Rava – NPH Onlus, which was the leader of this project,
, together with Amway Italia, contributed, through the Earthquake Emergency Fund, to the building of a new completely anti-seismic structure in the small town in the province of Spoleto (PG).
The kindergarten, that was built with the latest technologies and materials, includes a secretarial office, two classes, a common room, a dressing room and a little kitchen. It is also equipped with heating systems with reduced environmental impact.

"The earthquake – said Barbara Berlusconi, President of Fondazione Milan, entails so many terrible effects. However, one is particularly hateful: to take away from children their right to play, to grow and to learn by staying together. For this reason, reopening a school has an extraordinary value not only for them, but for the whole community. Fondazione Milan is proud to have participated in this project and to have contributed, perhaps, to give a smile Eggi's children".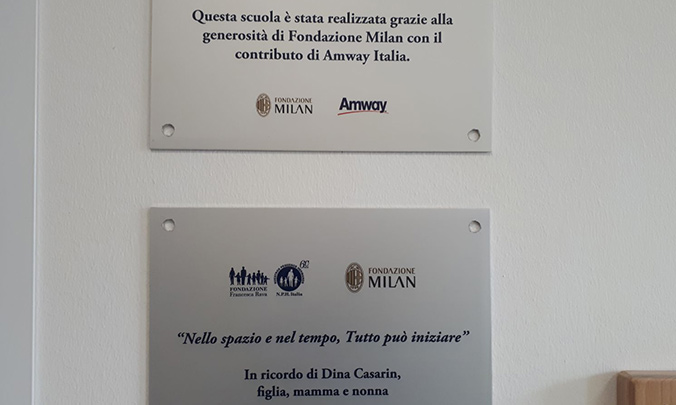 Along with Rava Foundation – NPH Onlus, Fondazione Milan and Amway Italia, also the Municipality and the Umbria Region institutions, took part in the inauguration together with the singer Arisa and the representatives of the companies and foundations that scored this goal, among which Gruppo Eco Eridania, Q8, Fondazione Mediolanum Onlus, Fondazione Creval, Fondazione BNL.
"For ten years now, Fondazione Milan has been a very important partner and we are happy to work alongside you to carry out solidarity projects that provide real help, such as the Earthquake Emergency Fund" said Fabrizio Suaria, Chief Executive Officer of Amway Italia. "Since August 2016, thanks to this close collaboration, we have launched several activities that allowed us to allocate € 40,000 to the project, also thanks to the constant commitment of our Sales Representatives who have actively contributed to the fundraising. We are very proud of the support we managed to deliver to the areas affected by the earthquake: that event, besides deeply touching all of us as Italians, saw us supportive with the population of Central Italy, where many of our Sales Representatives live".
After the inauguration of the refurbished stadium in Amatrice last Friday 4 May, to which Fondazione Milan took part effectively, together with the world of sport, today's inauguration is the follow up of the commitment of Rossoneri's non-profit organization alongside the populations hit by the earthquake. In fact, in the coming weeks, another kindergarten will be opened and delivered to the community of Pieve Torina in the province of Macerata. In June, a Milan Camp will be organized in Amatrice for the young people of the Lazio village and surrounding areas.