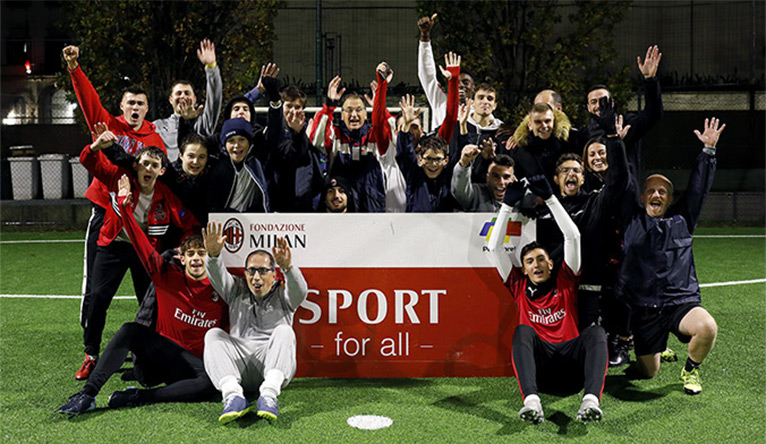 Hugs, smiles and celebrations on a special night of sport
Neither the cold nor the rain could stop the kids' desire to spend time having fun and playing football together. On Monday night at Playmore! on via Moscova in Milan, the first of a series of sporting events featuring the Academy kids living in boarding homes and those who are involved with the Fondazione Milan Sport for All took place.
Thanks to this activity, disabled people and able-bodied people can play football and sport together and have fun without barriers.
Matteo Soncin, Antonio Mionic, Simone Potop and Emanuele Pecorino (Primavera), Simone Bassoli, Enrico Di Gesù and Giovanni Robotti (U18), Nosa Obaretin (U17), Leonardo Rossi (U16) were on the pitch with Stefano, Ale, Max and other volunteers.
Training began with a warm-up run by the young Rossoneri players with drills aimed at improving control and passing skills before a small four-team tournament with mixed sides.
Hugs, smiles and celebrations in the heavy rain were the key ingredients for a night that once again showed how sport can bring people together through a common passion.