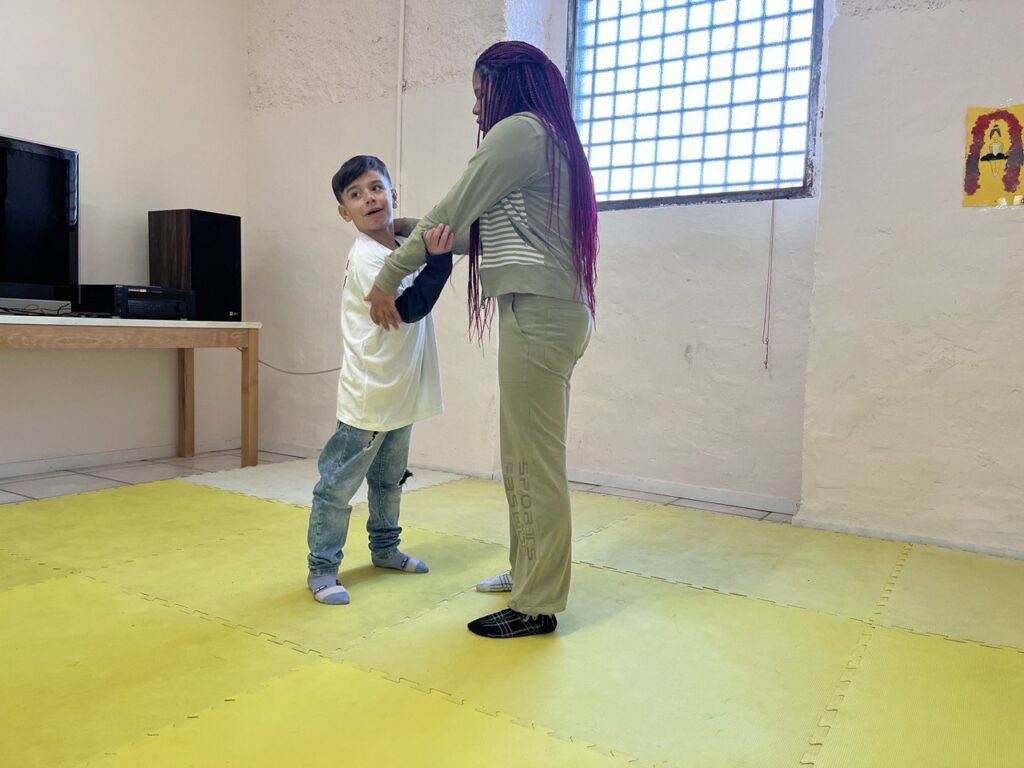 On the highest place on the podium!
Sport teaches and transmits fundamental values such as those of inclusion, teamwork of 'being able to count' on one's partner. On the field of course, but also and perhaps above all in life. We know this well, but despite this, we never cease to be amazed, to be moved, when we see with our own eyes how fundamental this lesson is in the lives of our children.
Samrani Oussama is a Moroccan boy, deaf, who a few months ago, timidly decided to to participate in Sport for All activities. He did not know where this choice would lead him, what doors it would open for him, whether it would be a defeat or a great victory.
He participated in a few football matches, but it was when Judo classes started that Samrani discovered his true passion, the one that makes his heart beat, that drives him every day to finish his homework on time, put on his tracksuit and take to the field to compete with himself and others.
It is not just a physical matter, indeed. Training starts above all in the head, as the martial arts teacher often repeats. And Samrani knows this well, perhaps more than others. Because he, with his disability, he has managed to integrate very well into the group, discovering, or rather rediscovering, the beauty of being with others, of sharing, of making one's own contribution within the group.
He is very well looked after by his family, together with his brother. At the beginning of this journey, his parents were hesitant about this challenge that Samrani has chosen to take on. But it only took a few weeks to realised that it was the right choice, that the boy was welcomed into the group, where he also found friends. And that, on the podium of his personal and growth path, Samrani has already achieved the highest place.
Help us support the sporting and personal growth of many boys and girls, support the Sport for All programme with us!