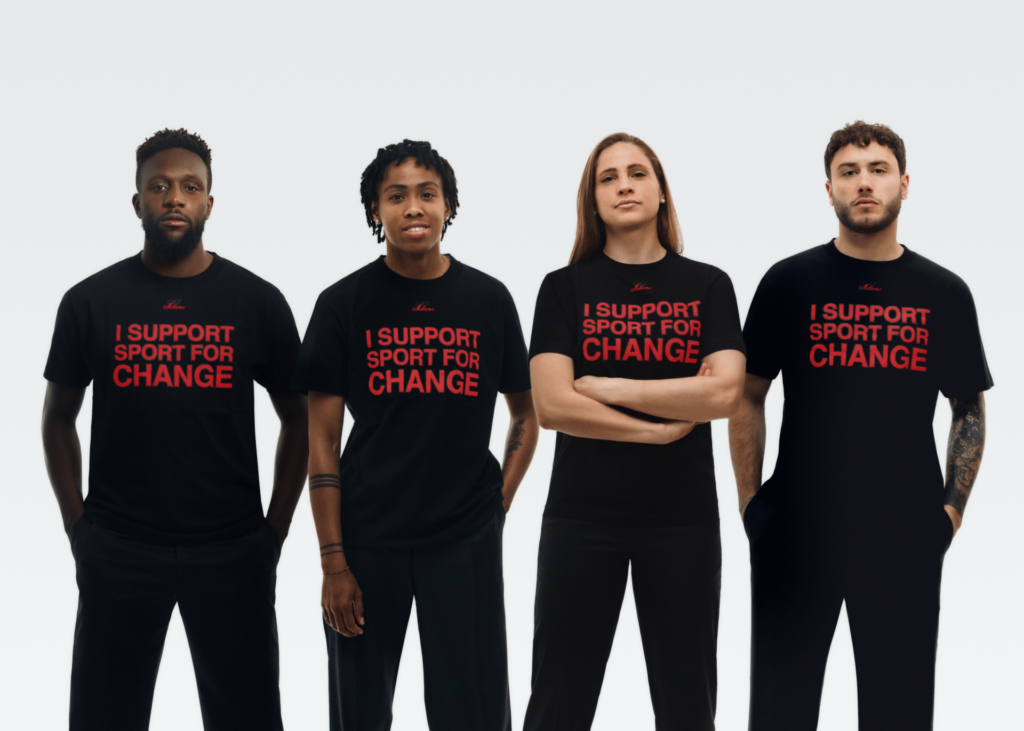 Off-White™ amplifies its partnership with AC Milan by collaborating with Fondazione Milan (AC Milan's charity foundation) on the refurbishment of a small multi-purpose sports center in the underserved Milan suburb of Gratosoglio - and releasing a limited edition "I SUPPORT SPORT FOR CHANGE" t-shirt to support the initiative.
The joint AC Milan and Off-White™ project is representative of the disruptive spirit of the partnership between the two brands, which aims to use the power of sport to generate positive change.
Located at the Maria Madre della Chiesa Parish in Gratosoglio, on the southern periphery of the Italian city, the renovated center is imagined as a multi-use youth sport space. Comprising two 5-a-side football pitch, basketball court, and volleyball court, it aims to provide the community with a stable and structured area for social integration and inclusion. Notably, the center leverages sport as a powerful tool for social integration and inclusion. The activities it hosts offer the neighborhood's youth and the entire community the opportunity to develop a strong sense of collective identity and belonging, as well as cultivate positive, long-lasting relationships.
To both celebrate and support the initiative, Off-White™ and AC Milan have created a limited-edition t-shirt and complementary campaign featuring Davide Calabria and Divock Origi from the AC Milan men's team as well as Laura Giuliani and Lindsey Thomas from the AC Milan women's team.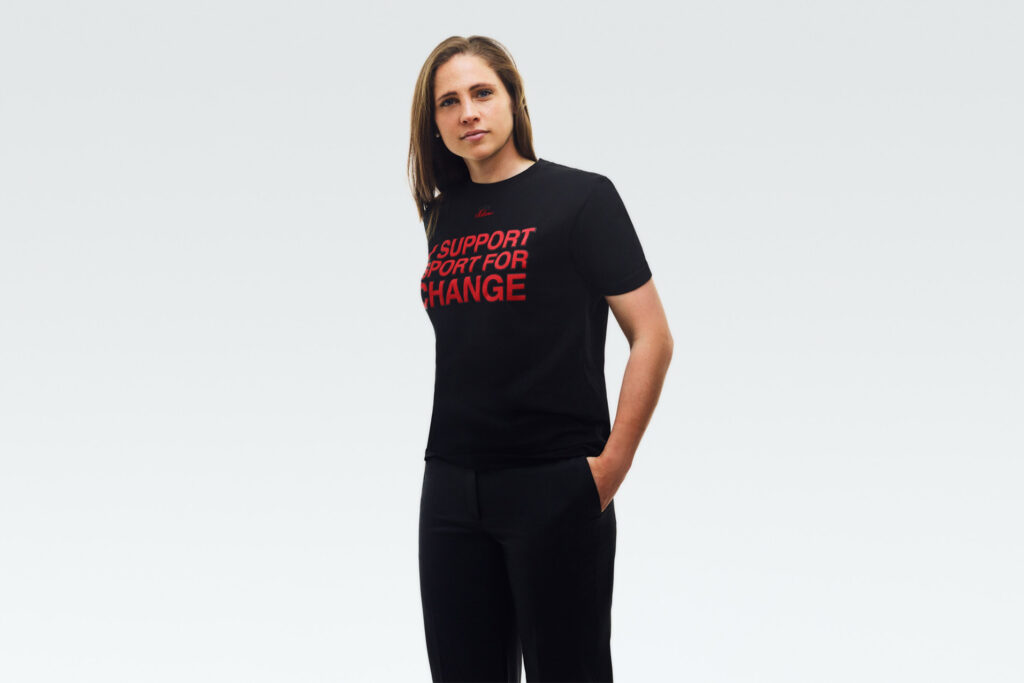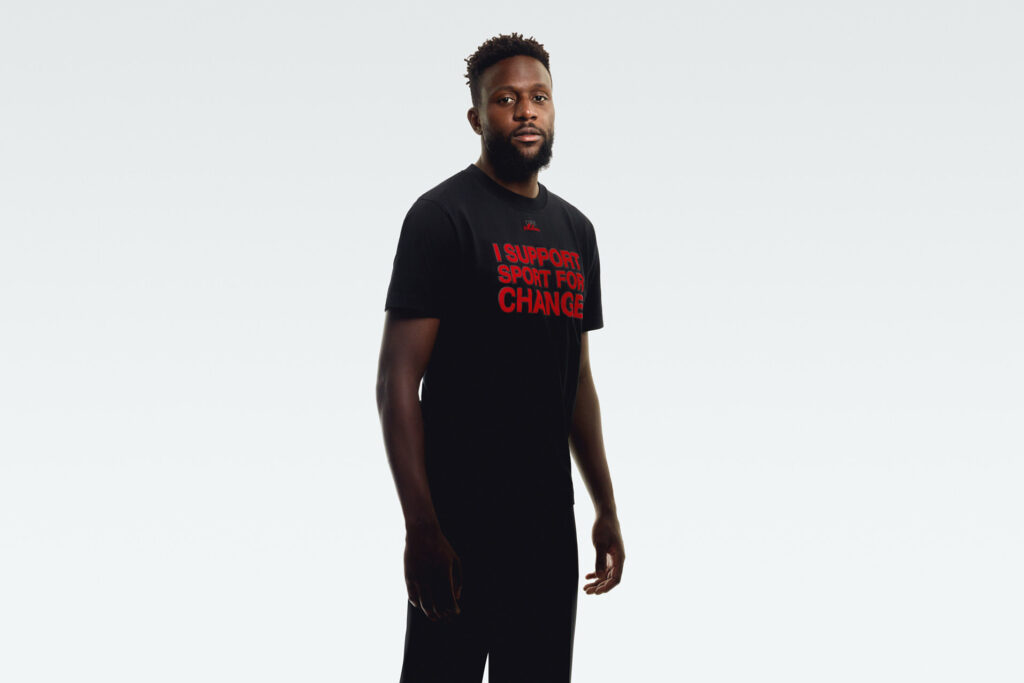 Black with red writing, the t-shirt declares "I SUPPORT SPORT FOR CHANGE" across its chest, with a hybrid AC Milan and Off-White™ logo under the center collar, the iconic AC Milan diavolo mascot on the back and all proceeds from the t-shirt's sale returning to Fondazione Milan for their Sport For Change program. Using the positive values and power of sport, the program aims to tackle education inequality and poverty, inspiring young people to grow and develop their talents and promoting integration and social inclusion in suburban areas and neighborhoods of large cities in the process.
Stemmed from AC Milan and Off-White™'s commitment to positive change expressed in their progressive "WEAR YOUR HEART ON YOUR SLEEVE" campaign, the t-shirt allows its wearer to show their support for a positive cause: Fondazione Milan's Sport For Change program – in line with what the Rossoneri players do when wearing their Off-White™ uniforms before a match via a personalised red tag that adorns their left sleeve cuff.
Fondazione Milan recently celebrated its 20th anniversary. Over the course of the past two decades, it has undertaken more than 230 projects, offering its own contribution to promote accessibility to sport for all, as well as to provide educational, health and social support, responding to the needs of the community in emergencies as well as in everyday life.
The limited-edition AC Milan and Off-White™ t-shirt is available only on www.off—white.com, with 100% of proceeds donated to Fondazione Milan.