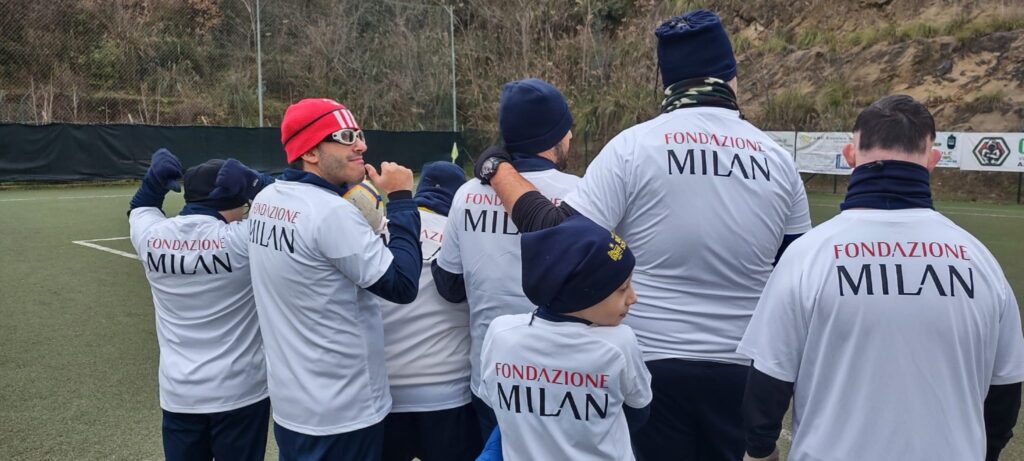 Soccer, Emotions, and Growth with the Sport for All Program
Today, we share the story of Mic, a beneficiary of the Sport for All program by Fondazione Milan at Polisportiva Borgo Solestà, through mom's words.
"Mic became part of Polisportiva Borgo Solestà on the recommendation of his educator, and from that moment, his life took an extraordinary turn. Since he was young, Mic has faced many motor difficulties, but thanks to soccer, he underwent a remarkable transformation.
Through the game of soccer, Mic made tremendous strides. The sport gave him a newfound confidence, both physically and mentally, helping him overcome his deepest fears. Not only did he learn to navigate in space and time with the weekly training schedule, but he also integrated well within the team. Initially, as parents, we had some concerns, but the warm welcome from the other kids and staff made Mic feel like part of a family, putting him at ease from the very beginning.
However, the peak of emotion for Mic came when he had the opportunity to take penalty kicks at the Ascoli Calcio stadium. An experience that left a profound mark on him. He constantly asks us to watch the footage of that day at home, and for us parents, it was an unforgettable and engaging adventure.
Participating in this extraordinary program and the activities of Polisportiva has allowed us to establish meaningful relationships with other families. We've had the opportunity to share our experiences, the challenges we face, and the immense joy we feel in witnessing the progress of our children. It's collective growth, a solidarity that has enriched us as individuals and as families.
Polisportiva Borgo Solestà has become a place where emotions intertwine, and where Mic found his path to happiness, proving that nothing is impossible."
Support the Sport for All program!